The teams from Ray White Manukau, Ray White Manurewa, and Ray White Mangere Bridge celebrated a clean sweep last night as the three offices sold all 11 of their properties scheduled to go to auction for a combined value of NZ$10,042,000.
 
The 100 per cent clearance rate included ten properties sold under the hammer and one sold prior to auction as the seller's market continued to reign supreme.
 
"Last night's auctions were a good indication of both the current market conditions and the strength of the Manukau, Manurewa and Mangere Bridge teams in navigating, and making the best of, Alert Level 2.5 and 3 conditions," said Ray White A T Realty Director Adam Thomson.
 
"To sell all 11 of our properties on one night is a tremendous achievement – but what's even more startling is the fact we had 70 registered buyers competing – meaning there are still 60 finance-ready buyers out there actively looking to purchase now.
 
"Our last few auctions have had similar results, with 90-95 per cent sold, and we've been inviting potential sellers to watch and observe the way we do things, and allowing them to make the choice on how they want to sell their home."
 
Mr Thomson said the team's successes weren't just a reflection of the strong market, but all the groundwork that goes on behind the scenes.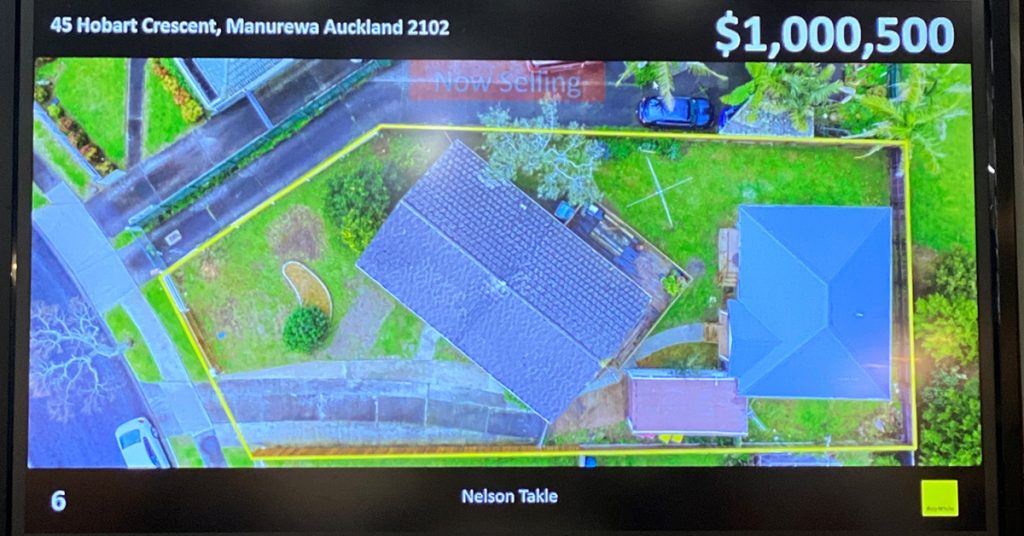 "We have comprehensive processes behind our auctions – the agents don't just turn up on the day and expect a house to sell," he said.
"We can normally assess what the results are going to be an hour before the auction starts because of all that work carried out prior.

"Across the 11 properties, we had over 300 inspections, and this is evidence of strong marketing campaigns and agent networks.

"All the successful buyers were investors – either buying with future development in mind – or as buy-and-hold investment properties.

"A standout sale was 45 Hobart Crescent(above) in Manurewa, sold by Ray White Manukau Salesperson Nelson Takle, cracking the million-dollar mark for a home-and-income property.

"The property was sold 15 per cent over CV with nine registered buyers. Its appeal was the fact it's a high-yield investment property returning over NZ$1,000 a week, backed by a low interest rate environment.

"Last night, as we've done since Alert Level 3, our auctions took place virtually, which means streamed online with agents – socially distanced – inside the office with registered phone buyers. This allows vendors and purchasers to watch, and bid, from the comfort of their home."