The property market in Auckland has continued its strong momentum into the new year as the first major auctions of 2021 for Ray White offices got off to an absolute flyer.
 
It was a particularly good day with the gavel for Ray White New Zealand COO and Auctioneer Daniel Coulson (above) who hammered home 11 from 11 for a 100 per cent clearance rate.
 
"The Auckland market, and auctions in particular, haven't missed a beat over the festive period with buyers turning up in their droves to bid on 11 wonderful properties," Mr Coulson said.
 
"To kick the year off with 11 from 11 under the hammer is a clear indication that sellers are in for another special year as 2021 looks to be just as strong as 2020 in the property market."
The biggest and stand-out sale of the night came courtesy of Ray White Ponsonby Salesperson Cristina Casares who successfully sold 23 O'Neill Street(above) in Ponsonby for $2.96 million.
"Buyers fell in love with the house – especially since it was looked after with lots of love by the owner who has been living there for 30 years," Ms Casares said.

"It was a great campaign that culminated in 17 registered buyers on the night – two of whom were actually bidding from overseas. It was a terrific result for our seller in the end.

"After the auction we went for a drink with the buyers and vendors and it was so lovely they got to meet over a celebratory drink and to hear all the stories from the home's history.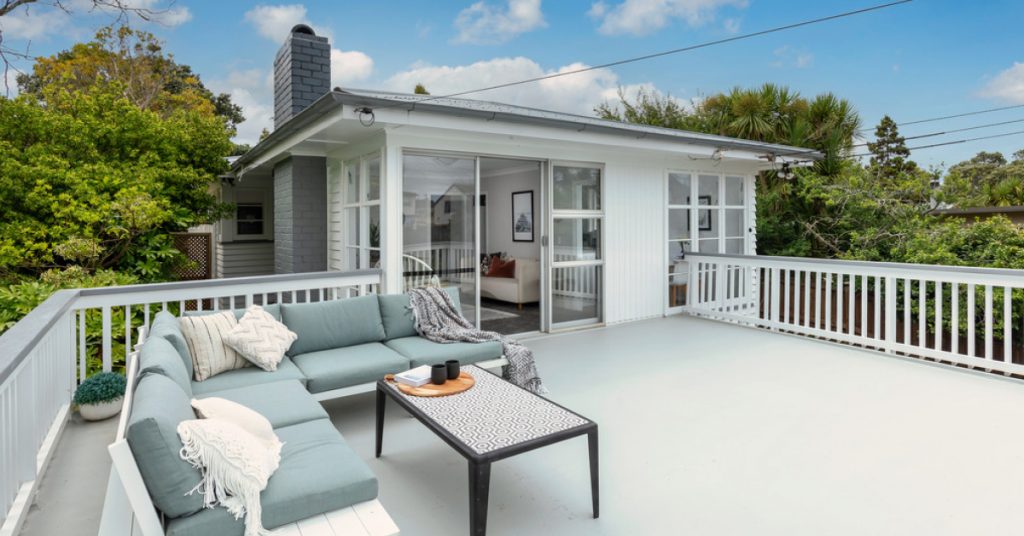 "Sitting around the table, seeing both the buyer and seller with big smiles on their faces, is one of the most rewarding parts of this job for me."
Another highlight sale of the night came via Ray White Mt Albert Salespeople Jamie Morrison and Michelle Roache as they sold 36 Bentleigh Avenue(above) in New Windsor for $1.54 million.

"I've been selling in the New Windsor area for 13 years and I've never seen this level of selling before for a typical home of this type – the property sold for around $200,000 above the indicative price range," Mr Morrison said.

Separately, The Ray White Ponsonby team of Chloe and Scott Wither said they had a record number of people through 2/3 Haig Avenue(below) in Mount Roskill – selling for $1.734 million.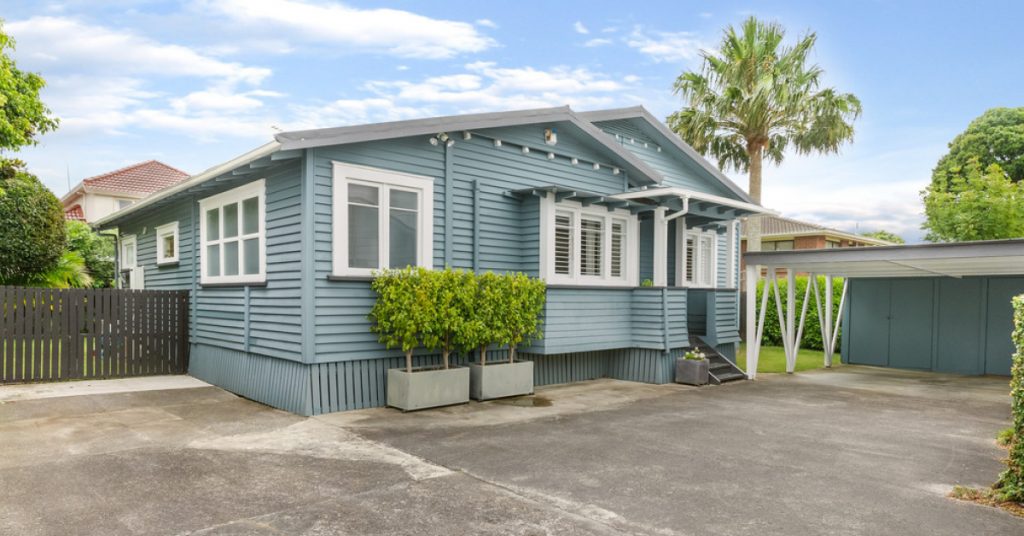 "The engagement and numbers through the property were exceptional and that resulted in a whopping 23 registered buyers on the night. The property sold to delighted first-home buyers," Ms Wither said.
 
Elsewhere, Salesperson Mike Robson sold 25B Rewa Road in Three Kings for $1.91 million, Salesperson Lynn Lucy-Huack sold Glen Eden's 242 Glengarry Road for $1.43 million, and finally,  Salesperson Jon Clark sold 143 Richardson Road in Mount Albert for $1.1 million.