Ray White Ray White Eastern Group sold $21 million in property under the hammer in one day with a 100 percent clearance rate.
Ray White | Howick | Half Moon Bay | Bucklands Beach | Pakuranga | Botany | Flat Bush sold 11 out of 11 properties during its online auctions on Monday.
Auctioneer Ken Ralph said it was a very good day with plenty of competition for properties.
"We had a total of 844 bids, which equals really good competitive bidding for a vast majority of the properties we had," Mr Ralph said.
"It was a really good portfolio with a total unconditional sales valued at $21 million.
"They all sold exceptionally well and across the board they sold better than our pre-auction price indications."
One outstanding result was 45 Old Barn Road, Opaheke ​(pictured above), which sold for $2.821 million — a great result for the vendors and Ray White Howick agents Balli Salyan and Anton Huang.
The property attracted a huge amount of attention with 10 registered bidders, 10 active bidders, and 62 total bids throughout the auction.
"It's a beautiful property with a lot of future potential," Mr Salyan said.
"The land was quite big and the house was beautiful."
Mr Salyan said buyer interest mostly came from people wanting to live on a lifestyle block and people wanting the larger 9528sqm block for business uses.
"The winning bid went to a large family of owner occupiers," he said.
"He was a honey wholesaler so he had plenty of land to use for beehives."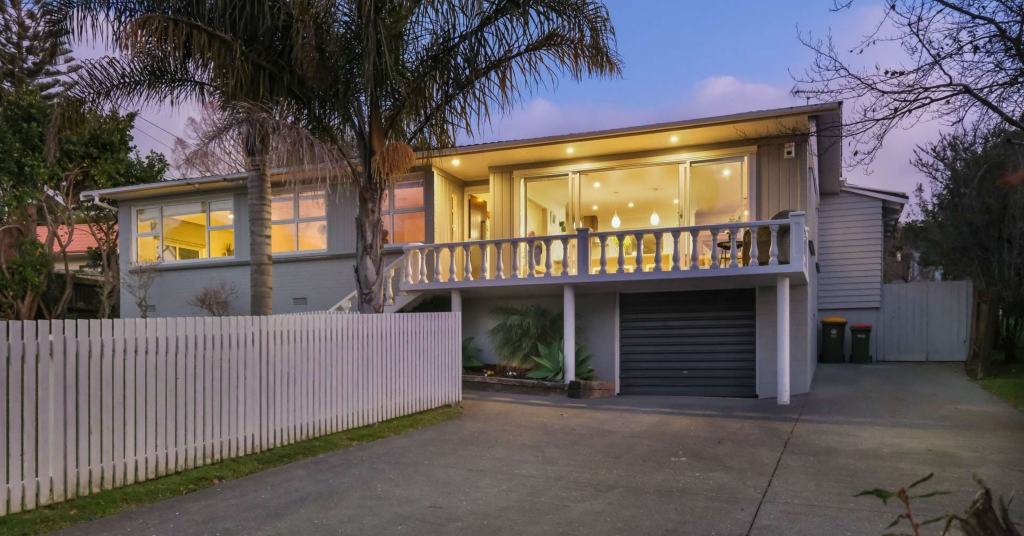 A property at 20 Liston Crescent, Cockle Bay (pictured above), sold for $1.955 million — a great result for the vendors and Ray White Half Moon Bay listing agents Silvan Klem and Dave McCartney.
The vendors had lived in the home since 2015 and decided to sell as they were building a new home.
The four bedroom home received keen interest with nine registered bidders and three active bidders at auction, with the winning bid going to a young family wanting to upsize.
"It was one of those properties that ticks all the boxes," Mr Klem said.
"It had great school zones, great design and flow, a nice extension, and it was open plan.
"It was a good all round property."
Mr Klem said the market in the area had been really strong.
"The market has been really good," he said.
"We're being surprised at every auction as properties are selling for prices we didn't think we would achieve, we were hopeful, but prices have been much higher than where feedback was."