In its biggest auction event ever, Ray White Manurewa, Manukau, Mangere Bridge, and Mangere sold $29,605,000 in property under the hammer last night, with an 81% clearance rate. 
26 properties went up for auction with 21 of them selling under the hammer by Ray White New Zealand Lead Auctioneer Sam Steele.
"It was another stellar day of auctions for Ray White Manurewa | Manukau | Mangere Bridge | Mangere offices, further showcasing the strength and continued resurgence of the South Auckland market," Mr Steele said.
"With 26 auctions called on Tuesday and 21 selling under the hammer, this brings their total lockdown auctions up to a staggering 161 in 10 weeks.
"While the nation waits for lockdown restrictions to end, there is no evidence buyers are doing the same and delaying their plans to secure their next home.
"Buyers are out in force and this disparity between high buyer numbers and low stock volumes shows there has never been a better time to consider selling."
The top result of the auction evening went to 47 and 49 Vine Street, Mangere (pictured above), which sold for $2,343,000 — $1,113,000 above CV –a great result for the vendors and listing agents Xavier Tofilau and Rhiannon Tovio.
The property attracted keen interest with 10 registered bidders and five active bidders at auction, with an investor landing the winning bid.
"I would say it's the location and that it was two properties side by side on 1600sqm of prime real estate," Mr Tofilau said.
"They've been in high demand, there's a lot of developers and investors looking for big sections, and supply of properties has dropped so prices have gone up.
"There's strong competition on every property especially if they've got good land."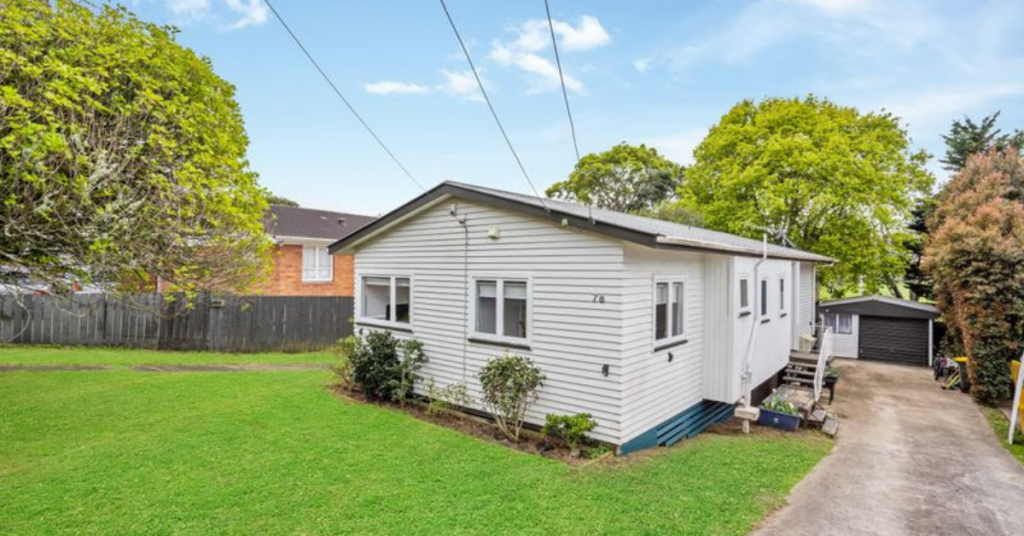 Ray White Mangere agent Pat Lapalapa had a hugely successful night with three properties attracting a huge amount of attention and selling under the hammer for well above CV.
A three-bedroom home at 2/4 Ebenezer Way, Manurewa sold for $805,000 — $320,000 above CV.
The property attracted 22 registered bidders, 16 bidders active.
A four-bedroom home at 78 Friedlanders Rd, Manurewa (pictured above) sold for $1,375,000 — $755,000 above CV.
There were 21 registered bidders, with 15 active bidders competing for the property.
A third property at 2/59 Finlayson Avenue, Manurewa, sold for $788,000 — $308,000 above CV.
The three-bedroom home attracted 21 registered bidders with 16 bidders active throughout the auction.
Mr Lapalapa said the Ebenezer Way and Finlayson Avenue properties attracted a lot of first home buyer interest.
"I think it was the price range which attracted first home buyers," Mr Lapalapa said.
"I think about half of the bidders were first home buyers.
"Ebenezer Way was purchased by a first home buyer while Finlayson Avenue was bought by an investor.
"The vendors were both rental investors who owned the properties for more than five years."
The 675sqm property at Friedlanders Road attracted more interest from developers, according to Mr Lapalapa.
"A majority of the interested developers were through my database, I've been able to move a lot of buyers who missed out on previous ones onto this one," Mr Lapalapa said.
"There's a huge demand for anything in the area with 600sqm sections or larger.
"I think it's mainly due to the new government policy to increase the number of homes you can put on a property, and the more houses the more profits."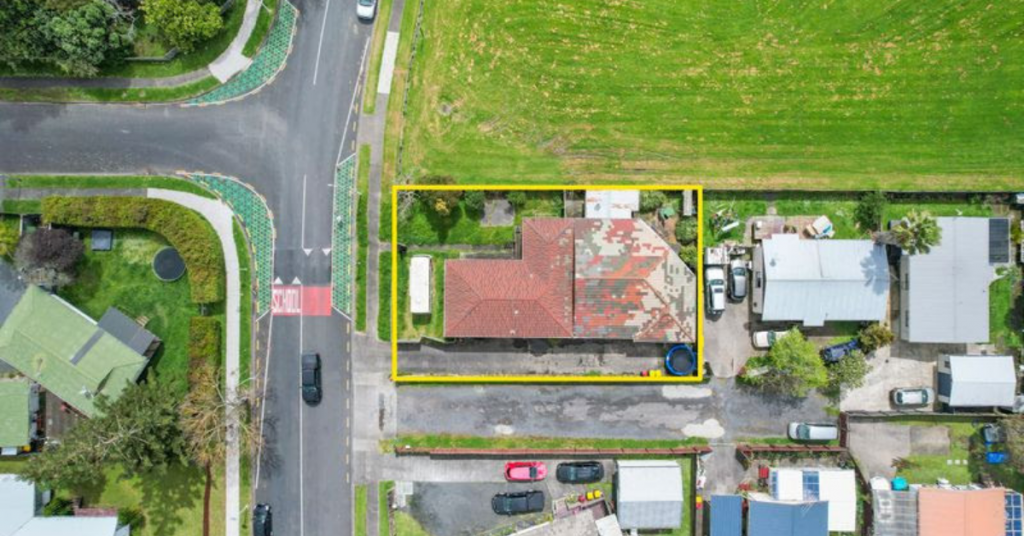 Another outstanding result went to 9 Inverell Avenue, Wiri (pictured above) which sold under the hammer for $1,106,000 — $597,000 above CV — a great result for the vendor and listing agent Gin Tonumalii.
A three-bedroom home at 8 White Road, Manurewa also fetched a fantastic result for its vendors and listing agent Janice Matthews, selling for $1,320,000 — $750,000 above CV.
Ray White Ray White Manurewa | Manukau | Mangere Bridge | Mangere principal Tom Rawson said he was very proud of the results.
"Whilst many think of Wiri as an industrial area, there are over 700 homes in the area and this result by Gin Tonumalii proves that no stone will be left unturned in the rising of Auckland property prices," Mr Rawson said.
"Janice Matthews has done a great job for her clients at White Road in Manurewa, securing almost $2,000/sqm and ensuring their move out of Auckland is confirmed, purchasing down the line in an agreement Janice was able to facilitate too.
"Often there are many moving parts, and an experienced agent can make all the difference."