More than $9 million in property sold during Ray White Manurewa | Manukau | Mangere Bridge | Mangere virtual auctions last night, with a clearance rate of 83.3 per cent.
The offices' first auctions under alert level 3, lead auctioneer for Ray White New Zealand Sam Steele said bidding was very competitive.
"One thing we've experienced over the past year and a half is as we start to come out of lockdown and see the light, that's when the market starts to take off again," Mr Steele said.
"With the forthcoming excitement of Auckland heading into level 2 we expect the market to open up even more.
"We sold 10 out of 12 properties last night which continues to show the strength of the South Auckland market, and we expect that strength to continue."
The top price of the night went to Otara property 30 Franklyne Road (pictured above), which sold for $1.585 million — $1.035 million above CV — a great result for the vendor and listing agents Karlen Athnaeil and Rubal Singh.
"The property generated a lot of interest as it was already development approved for five five-bedroom homes," Ms Athnaeil said.
"There's a lot of developments happening on Franklyne Road and it's much more affordable than Manurewa.
"The Otara market is growing every day, a lot more properties are starting to sell for over $1 million in Otara.
"This is definitely the highest price in Otara for something like this, there is nothing similar or comparable that has sold like this."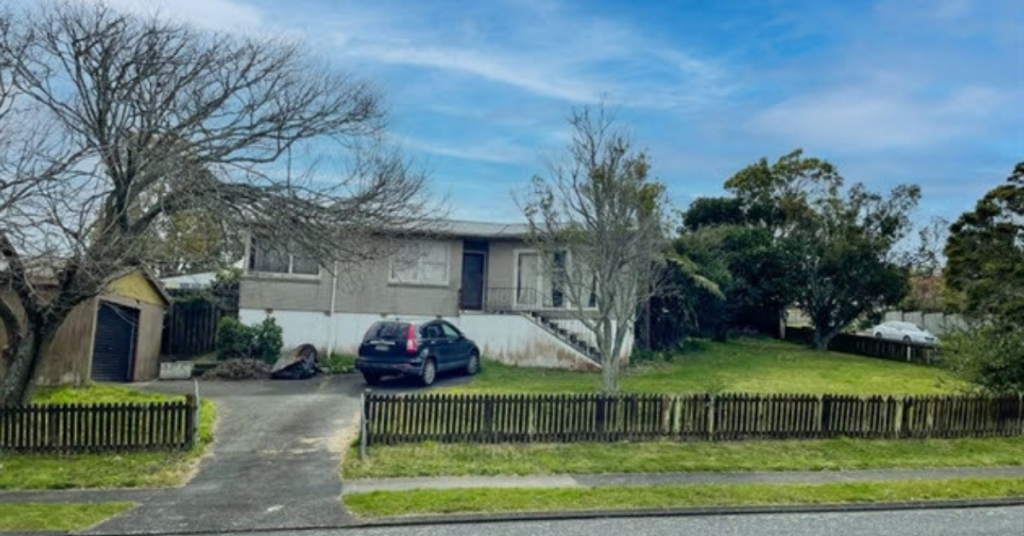 Ms Athnaeil said she had sold the property to the vendor in early-2020 for $800,000.
"He was planning to do it himself but due to the price of development rising he decided selling would be the best option for him," she said.
"He was very happy and didn't really expect that kind of price."
There was strong interest for Manurewa property 41 Roseanne Road (pictured above), with 25 registered bidders at the online auction on Tuesday.
The property sold for $1.32 million — $750,000 above CV — a great result for the vendor and listing agents Phuong Nguyen and Janice Matthews.