Like a piece of art you can live in, a stunning home designed by one of New Zealand's most renowned architects has hit the market
Located at 58 Daroux Drive, Kerikeri, the three bedroom, three bathroom home was designed by Ian Barrows who is famous for his sculptural aesthetic.
The property is being marketed by Ray White Kerikeri agent Anne Jolly.
"Linking sculpted lines into a living piece of art, Burrows' love for strong geometric forms and curves earned him a reputation as one of New Zealand's foremost architects," Ms Jolly said.
"The north-facing, teardrop-shaped house reflects a love of light. It has a bright, open ambience, an indoor-outdoor mindset, and frames stunning views through all seasons.
"A central, double-height glass dome atrium with a garden and water feature forms the hub of the home. All rooms lead off this atrium in a design reflective of a piazza.
"The exterior wall, made almost entirely glass, and enhanced by glass half-round bubble-like extrusions, not only heightens the feeling of being both indoors and out at the same time, but also deepens the connection to nature."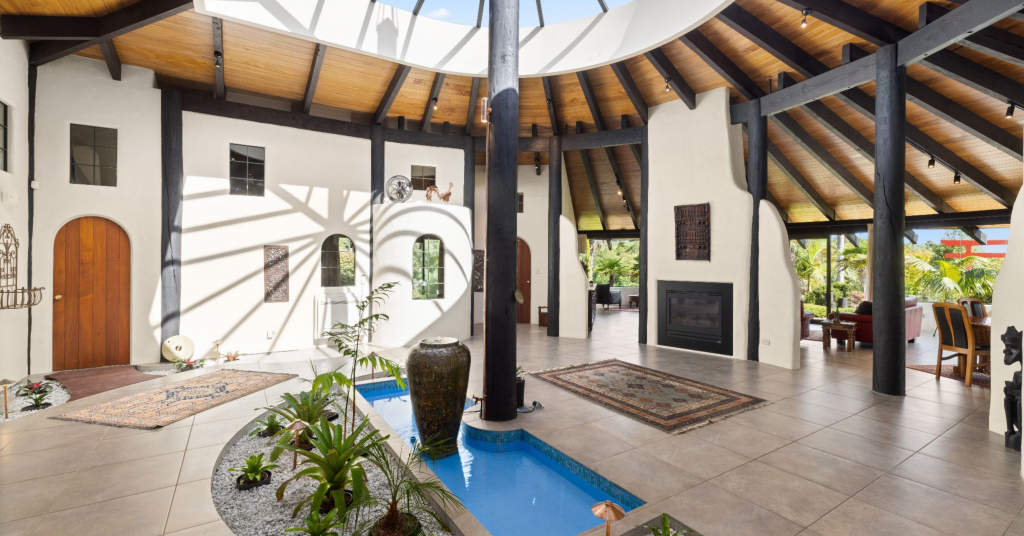 Based on 4.04ha of land, the home is surrounded by jaw-dropping scenery including fluted volcanic rocks, gardens, a lake, and Kaeo hills on the skyline.
"A penchant for Japanese gardens saw the block transformed by a man-made lake with an arched bridge, a torii gate, and an impressive 4000 or so trees," Ms Jolly said.
"The Mangakohou stream on the property's eastern edge runs through regenerating native bush, home to some impressively large kauri and native orchids.
"Park-like grounds merge into manuka scrub along the rippled edge, with totara and other natives springing from the forest floor."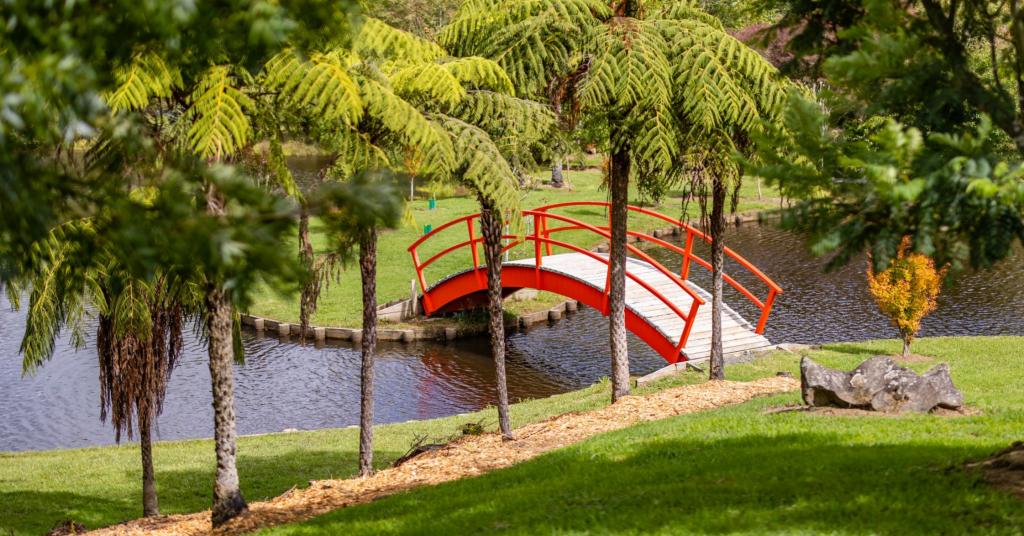 Ms Jolly said the property would suit a range of buyers.
"The property is suited to families and professional couples, and ideal for a wedding venue or a restorative retreat," she said.
"Created and nurtured with love, the original owners have left a fantastic legacy for future generations to enjoy and further develop."
The property is for sale via price by negotiation.