Ray White Royal Oak's outstanding year of auctioneering continued last night as the office celebrated another hat-trick of under the hammer successes for their vendors.
 
The leading group's innovative internal auction data shows Ray White Royal Oak's preliminary auction day clearance rate was sitting at 76.1 per cent for the calendar year – with properties attracting an average of 4.1 registered and 2.9 active buyers per auction.
 
"These statistics give you an idea of just how strong the competition for properties has been in 2020. Despite all the challenges we've faced, buyers have, and continue to come out in their droves," said Ray White New Zealand Lead Auctioneer John Bowring (pictured above).
 
"The team at Ray White Royal Oak has an excellent auction process and vendors have been rewarded for staying the course to auction day with our data showing that under the hammer results have achieved 11.14 per cent more on average than the highest offer prior."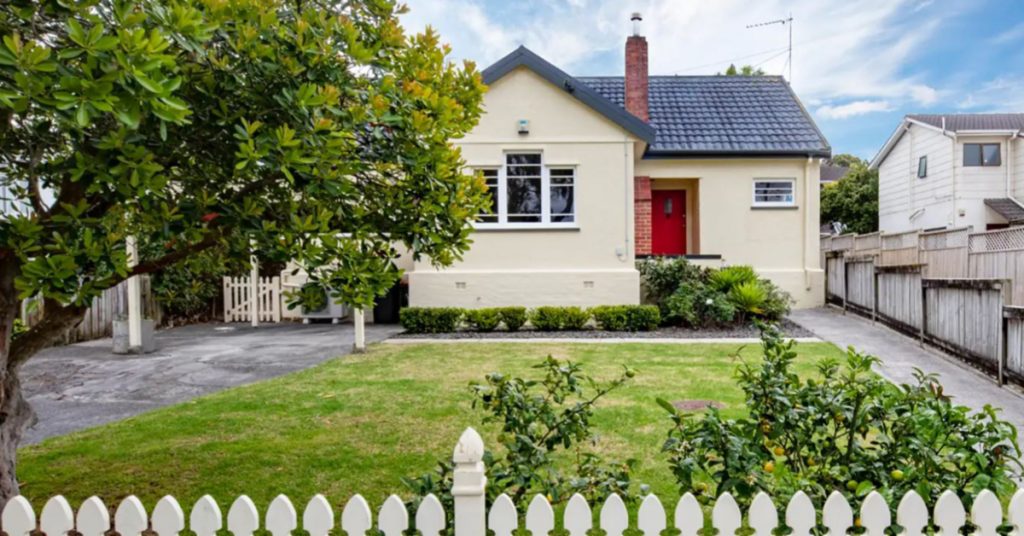 The highlight of the hat-trick came in One Tree Hill as Ray White Royal Oak Principal Rohan Thompson and Salesperson James Burry sold 6 Rangipawa Road (pictured above) in One Tree Hill for $1,281,000 – $301,000 over CV.
 
"This property attracted four registered buyers on the night after we welcomed more than 55 groups through the open homes – it was an excellent result," Mr Thompson said.
 
"51 Alfred Street in Onehunga was brought forward on $920,000 and sold under the hammer for $936,000 – $156,000 over the CV. The classic mid-1800s workers cottage attracted 63 groups through and sold well above expectations," Mr Burry said.
 
The hat-trick was then completed as Ray White Royal Oak Salesperson Richard Lee sold 26 Malvina Place for $1,265,000 – $265,000 over CV with six buyers registered for the property.