Ray White New Plymouth has celebrated an awesome foursome of under the hammer sales as a quartet of properties sold at auction for a combined total value of $3,022,500.
 
Innovative internal auction data for the leading group showed that every property that made it to auction day in 2020 successfully sold under the hammer with an average of four registered buyers per auction for the New Plymouth office.
 
"Auckland regularly takes the limelight for auction success, but that was not the case here, as Christmas came early for sellers in New Plymouth," said Ray White New Zealand Auctioneer Ben East (above).
 
"We had a whopping 19 registered bidders across the four properties which is incredible this close to Christmas and is testament to the fact that both buyers and sellers want deals done unconditionally before the year is completed.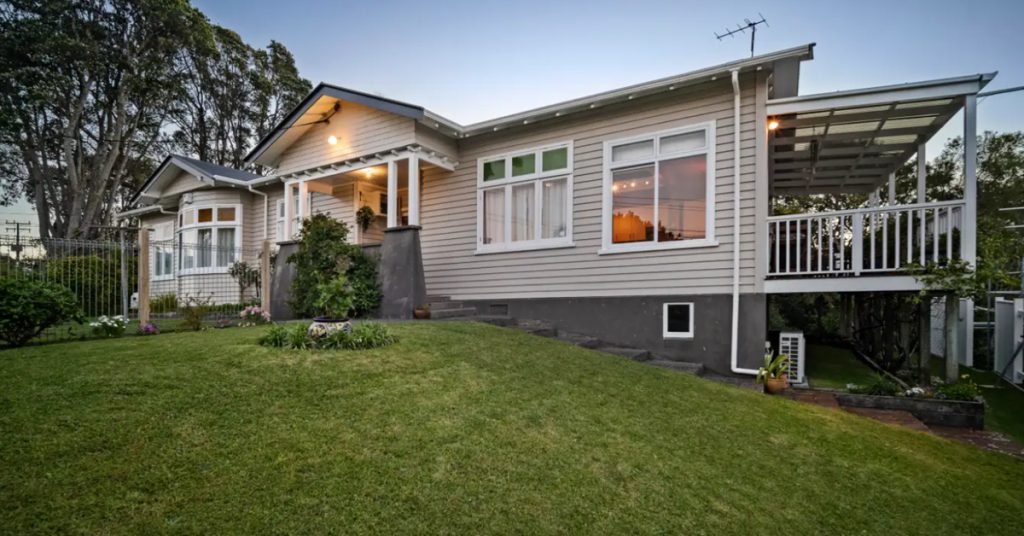 "The demand for property, no matter where you are in the country, is absolutely incredible and it seems nothing can hold back a market that's extraordinarily vibrant right now."

The highest result came courtesy of Ray White New Plymouth Principal Jane Simonson and Salesperson Bianca Brown as they sold 2 Stoke Street(above) in Westown for $1,100,000.

Arguably the stand-out sale also belonged to Ms Simonson, along with Salesperson Rebecca Hartley-Smith, as they sold 24 George Street in Vogeltown for $685,000 – with six of the nine registered buyers battling it out for ownership of the three-bedroom property.
Elsewhere, 16 Karina Road in Merrilands sold under the hammer for $810,000 and 6382A South Road in Pungarehu also sold under the hammer for $427,500.