Four-bedrooms, two bathrooms, and a fantastic indoor-outdoor flow helped make up the recipe for success for two Auckland properties which sold well above CV, according to Ray White NZ Elite salesman John Lantz.
Sold via auction on Wednesday, 26 Bonnie Brae Road, Meadowbank, went for $3.1 million — $1,425,000 above CV.
The second property, 10c Seascape Road, Remuera, sold for $3,007,000 on August 23 — $1,307,000 above CV.
Mr Lantz said both properties generated a lot of local interest despite being "two quite different properties".
"Bonnie Brae is an idyllic family home with four bedrooms and two bathrooms, the master suite with ensuite and walk-in robe, and beautiful indoor-outdoor flow," Mr Lantz said.
"It's really the complete package in an area with great school zones.
"The second property at Seascape Road, had a variety of interest from people looking to downsize and families looking to step up the level of their home.
"It has nice open-plan living spaces and it was a great time to show it in winter to accentuate the under-floor heating.
"It has four really big bedrooms and the master bedroom is spectacular."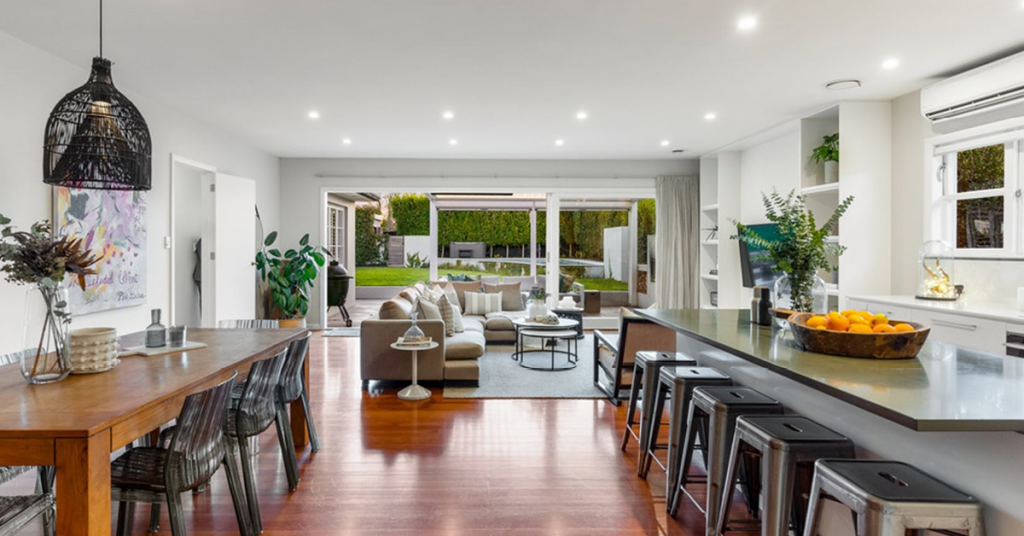 In the three weeks leading up to the auction, 26 Bonnie Brae Road had 150 groups inspect the property, with eight registered bidders on the day.
With just a week on the market, 10c Seascape Road had 59 groups through the property in just three viewings, with four registered bidders on auction day.
Mr Lantz said there was good activity in the market, but it was often property specific.
"Any of those properties with four bedrooms and good indoor-outdoor flow you can expect an incredible turn out, but if there is any uniqueness to any property or any difficulties you might only get a fraction of that," he said.