If you've ever wondered what it would be like to live in a heritage-listed former restaurant, art gallery, and mental health hospital then now is your chance to find out with the sale of Stoneycroft.
Built in 1910, the property, located at 79 Carmen Rd, Christchurch, has had many incarnations, and is currently occupied by the vendor's son, Ben.
While the building was used as a mental health hospital between the 1920s to the 1990s, the vendor, who bought the property in 2002, was originally operating the property as a restaurant and art gallery, but the business hasn't been operational since the earthquakes in 2010-11.
Living in the building for almost two decades, Ben said it had been an interesting experience.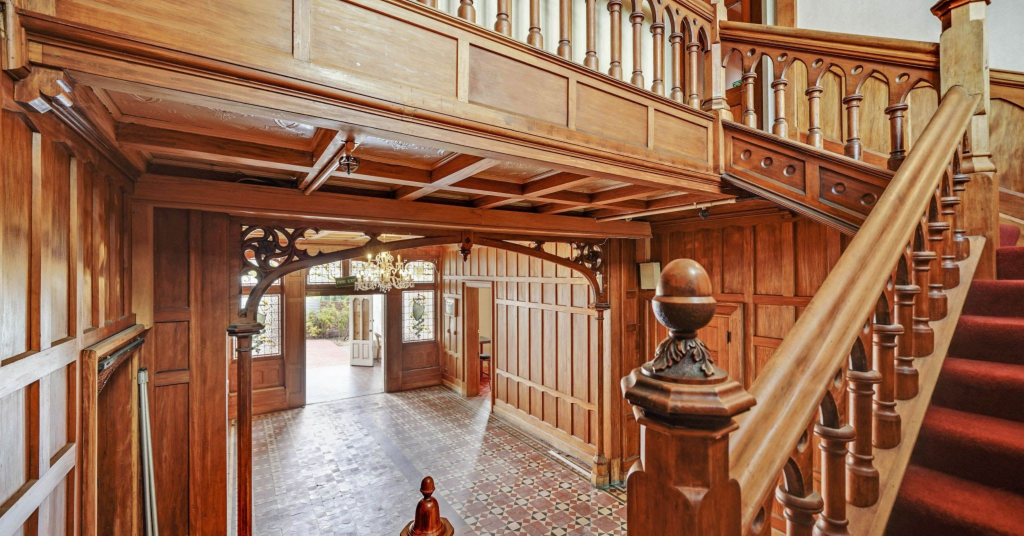 "Especially as we were operating as a business then to go through the earthquakes and the various experiences that went with it," Ben said.
"There are three specific features that I actually love including the fabulous view into the park which then shows off each season as it comes and goes.
"There's the space around the property to do whatever we want in.
"Then there are the magnificent rooms such as the entrance, stairwell, and dining room, not forgetting the magnificent stained glass windows in the property."
Ben said he also loved the ornate exterior of the building which gave him a warm feeling.
He said he believed the property would make a good family home.
"I would imagine a large family that maybe work from home would suit the property best," Ben said.
"They could make use of the space afforded to the property."
The property will be auctioned on November 18 at the Ray White Barrington auction rooms.