Ray White Whangamata has celebrated an exceptional set of results as the office played host to six auctions in one event – the most they have ever had in a single day – with four properties selling under the hammer for a combined value of $4,490,000, with a fifth selling straight after.
 
"It was an outstanding auction event with more than 80 people turning up – I actually think I need to invest in a megaphone next time – people were literally spilling out onto the sidewalk outside the office," said Ray White Whangamata Principal Reuben van Dorsten.
 
"This day was two and a half months in the making. We received some superb training from the Ray White corporate team around auctions and Salesperson Andrew and I sat down and came up with a plan of how we could drive auctions going forward.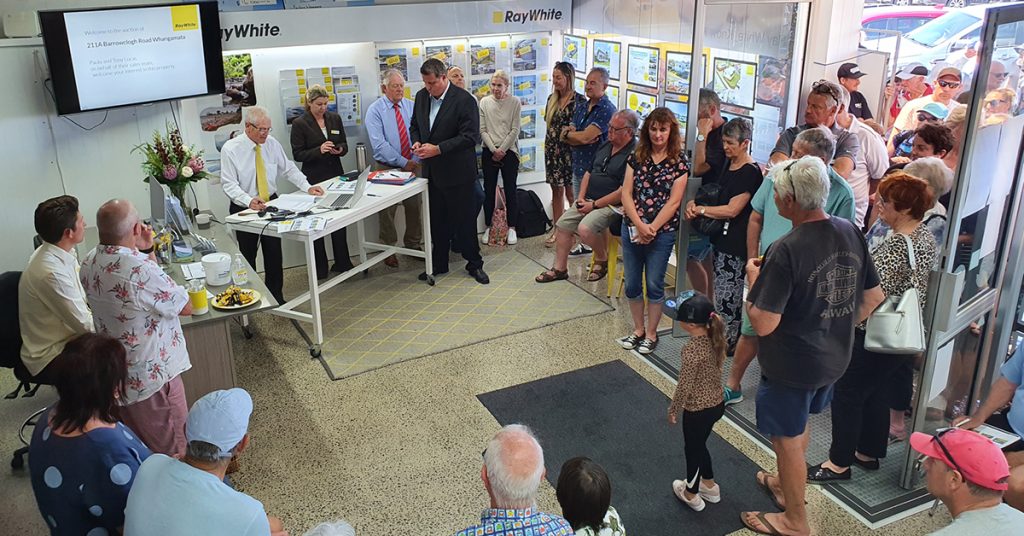 "We had a test run and the result blew us away. The first auction we carried out had a huge 14 registered buyers, eight of whom were active, and sold well over the feedback we had received during the campaign. We would never have got that price via private treaty.
 
"That was the proof we needed that auctions really do work because they provide genuine competition that, in turn, drives the best possible price for our sellers.
 
"Aside from the excellent results achieved for our vendors, a real takeaway is the number of people who missed out on the day.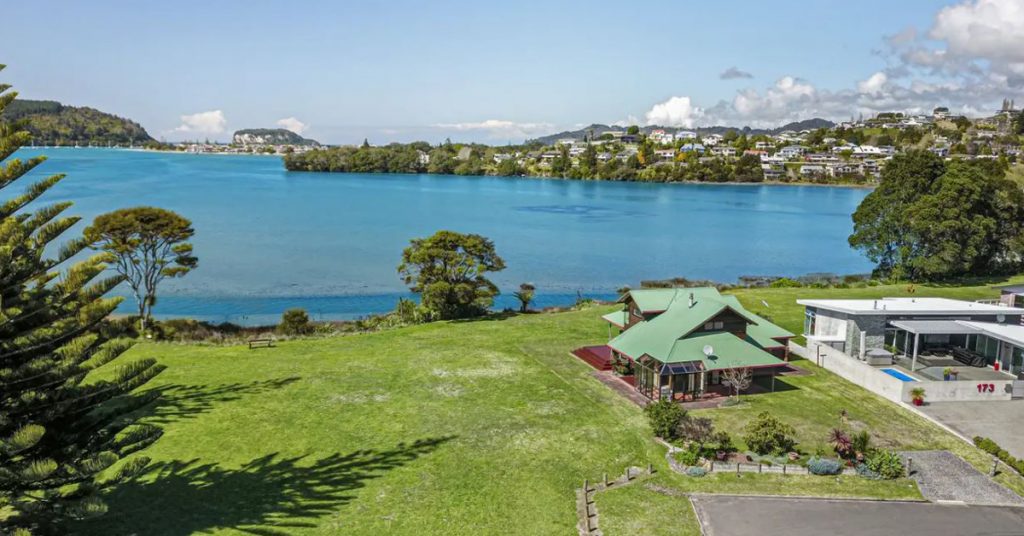 "Each property that sold had between four and eight registered bidders so that's multiple finance-ready buyers who will be hitting the open home trail again."
 
It was a particularly good auction event for Ray White Whangamata Salespeople Andrew McGee and Lindsay Turnbull as they celebrated a hat-trick of under the hammer sales.
 
175 Durrant Drive (pictured above) sold for $1,380,000, 119B Exeter Road sold for $1,020,000, and 113B Williamson Road sold for $850,000 – all three properties were in Whangamata itself.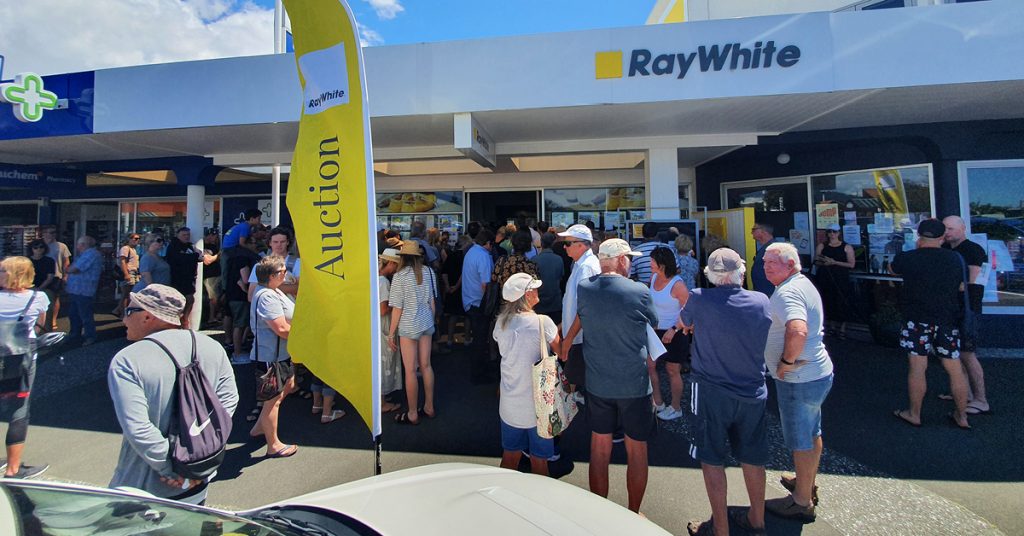 "The sales at Exeter and Williamson show us that prices in these areas have gone up by 10 per cent in a single month as similar properties sold for between $750,000 and $900,000 just four weeks ago," Mr McGee said.
"We're experiencing the highest demand for property we've ever seen in this town. There's no doubt that with overseas travel not currently an option, people are looking to snap up a home by the beach, and that was reflected in our buyer profiles.

"We had really good numbers through the open homes. What we did that we haven't done before is run a 'Be Seen' social media campaign and it must have worked as we had more than 20 potential buyers through Exeter's very first open home.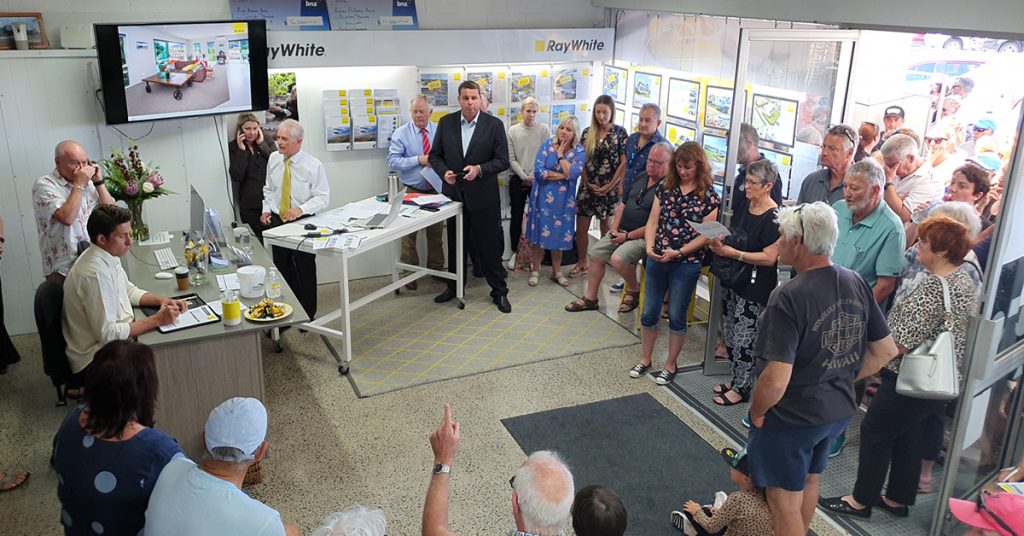 "The beach houses sold well above the expectations of our sellers and Exeter provided a really interesting story. The under-bidder literally came through the last minute of the last open home and registered to bid and buy there and then.
 
"The low interest rates are a really big driver and with demand massively outstripping the supply of available properties, there has never been a better time to sell than right now."