Ray White Epsom has continued the trend of auction success with a pair of outstanding results as two Remuera properties sold under the hammer for a combined $7,660,000.
 
The $4,020,000 sale of 21 Raumati Road (above) and $3,640,000 sale of 31 Sonia Avenue (below) were managed by Ray White Epsom Principal Heather Walton and Sales Associate Ryan Teece.
 
"Raumati Road was particularly special because the property had only been on the open market for 10 days before we received an offer, brought the auction forward, and then sold it at auction," Ms Walton said.
 
"It was truly an exceptional result – we only had one weekend of open homes – and the sale price was a whopping $1,620,000 over the CV.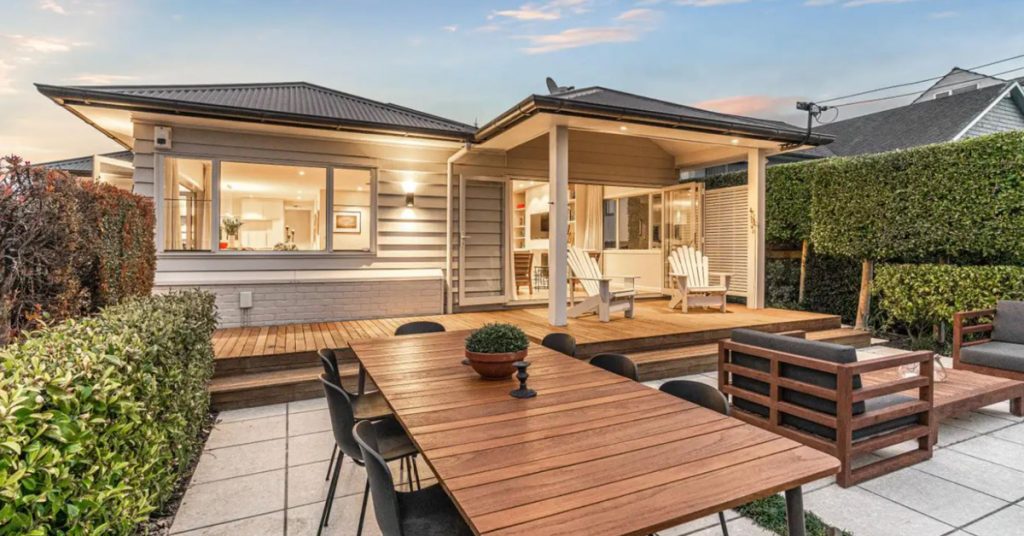 "We tend to let an auction campaign run its course, but the offer was good, and it suited the circumstances of our sellers in this scenario.
 
"We did however still call the auction through on the night, just to ensure we had achieved the best price for them. The buyers were a local family who were upsizing."
 
"Sonia Avenue attracted six registered bidders on the night and sold well beyond the expectations of our sellers – the CV was $2,775,000 – and the highest pre-auction offer was $2,900,000.
 
"The transparency of the auction format, along with low interest rates and low stock levels is really pushing prices up, and we're achieving some wonderful results for our sellers.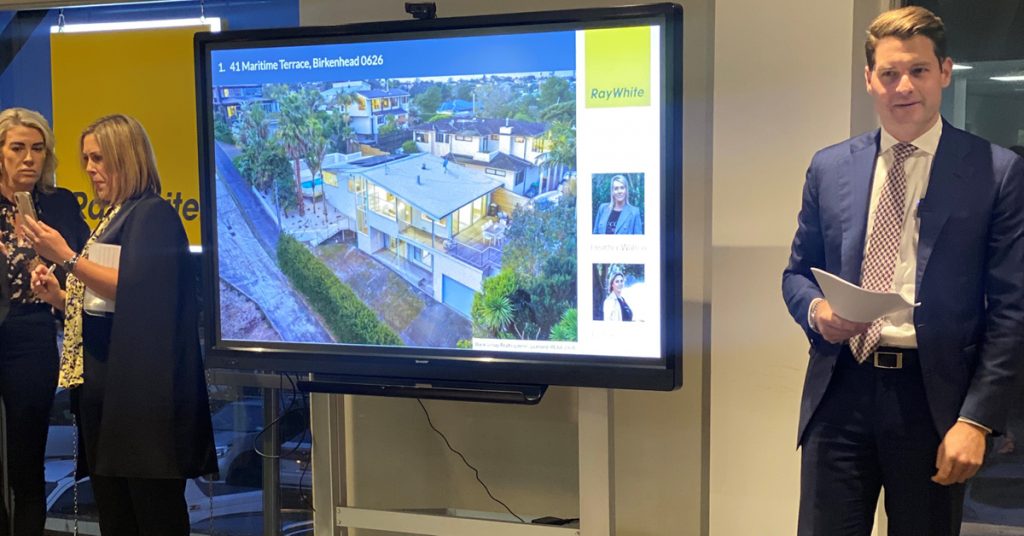 "Interestingly, both of our buyers – Sonia Avenue too was purchased by an upsizing family – were bidding from their own homes, via the online auction platform."
 
Ray White New Zealand COO and Auctioneer Daniel Coulson (above right), who successfully called both auctions, said the sales reflected a property market that seemed unstoppable.
 
"Both of these incredible results underline the confidence in the upper end of the market at the moment – there's never been a better time to sell than now," Mr Coulson said.
 
"We produce real-time data every week to hand to our members and their clients and all the evidence and auction results point to the fact you should be listing now to take advantage."