Buyers and sellers of Gisborne can look forward to new passionate and progressive agents on their doorstep as Ray White opens its doors in a new location and under new management.

Business owners Shelley Donaldson, Tom Harbott, and Alan Thorpe, along with Hamish Harrison as Property Manager, have vast experience between them and they have a grand vision for their business moving forward.

"When we looked across the board, we felt Ray White was the most progressive company out of them all, and we liked the link with Australia," Ms Donaldson said.

"After meeting the corporate team, we felt like they were young and hugely passionate about their roles within the company – we could tell they were tech-savvy and on-trend.

"This is our career and we love it. We have 20-30 years ahead of us and we firmly believe in building a business you can pass onto your families and create something they can be proud of.

"We're all in our 30s and we want to bring the energy, the marketing, and the reach – we know the way people are buying is changing and we plan on catering for exactly that.

"There's a real connection within the team and we're all on the same page. Each one of us is passionate and excited about what we plan on creating here.

"We want to increase our market share in our first year – we've shaken the industry up with what we've been able to do.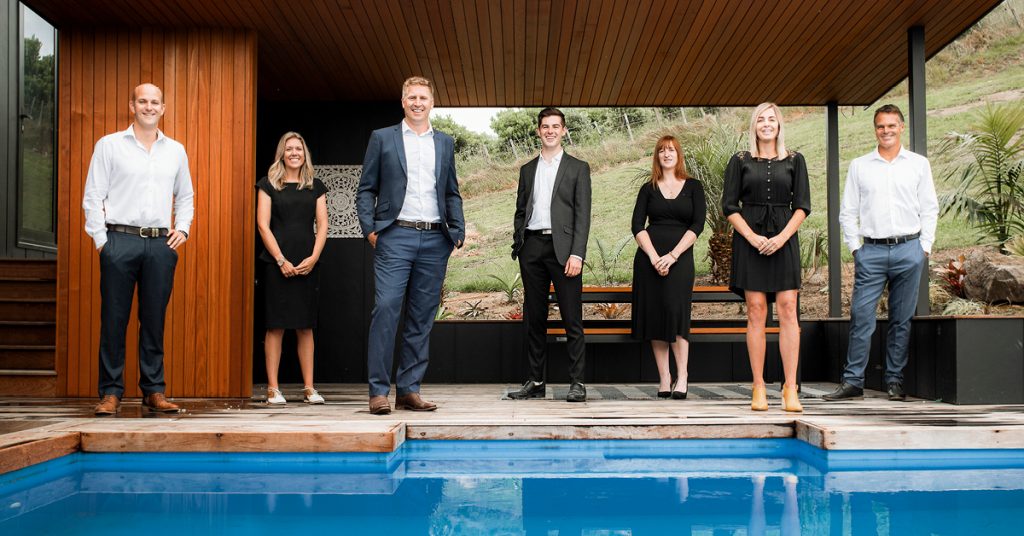 "We see a way where things can be done better – from start to end – including marketing, the service we give, and just generally providing the best real estate experience.

"Gisborne is a beautiful beachside town that's fairly isolated – but it's a place that once you go there – you never want to leave.

"There's a range of property that appeals to all demographics and we look forward to welcoming new and existing clients through these homes going forward."

Ray White New Zealand Chief Executive Carey Smith said the new team in Gisborne was ambitious and ready to respond with positive outcomes for every client they looked after.

"Our new team in the area of sales includes Shelley Donaldson, Tom Harbott, and Alan Thorpe – and they are leaders in their own right," Mr Smith said

"Not only have they got a track record of success in Gisborne but they will be able to bring this to a new collective high.

"In the area of property management, Hamish Harrison brings a dynamic youthful but experienced level of confidence to this increasingly important area of real estate.

"We are proud to welcome our new team in Gisborne who share our Ray White family values together with a strong sense of achievement."