Ray White offices in Christchurch finished an incredibly strong auction-related November with another set of outstanding results last week as 19 properties sold under the hammer (pictured above) for a combined total value of more than $10,800,000.
 
Innovative internal Ray White auction data showed offices across Christchurch had a personal best 94 auctions scheduled across November – an increase of 34.3 per cent on last year – with a 76.7 per cent auction day clearance rate achieved for vendors.
 
"November has been a stand-out month for our members and their clients with superb results across all price points as both buyers and sellers looked to get deals done unconditionally this side of Christmas," said Ray White South Island Regional Manager Jane Meyer.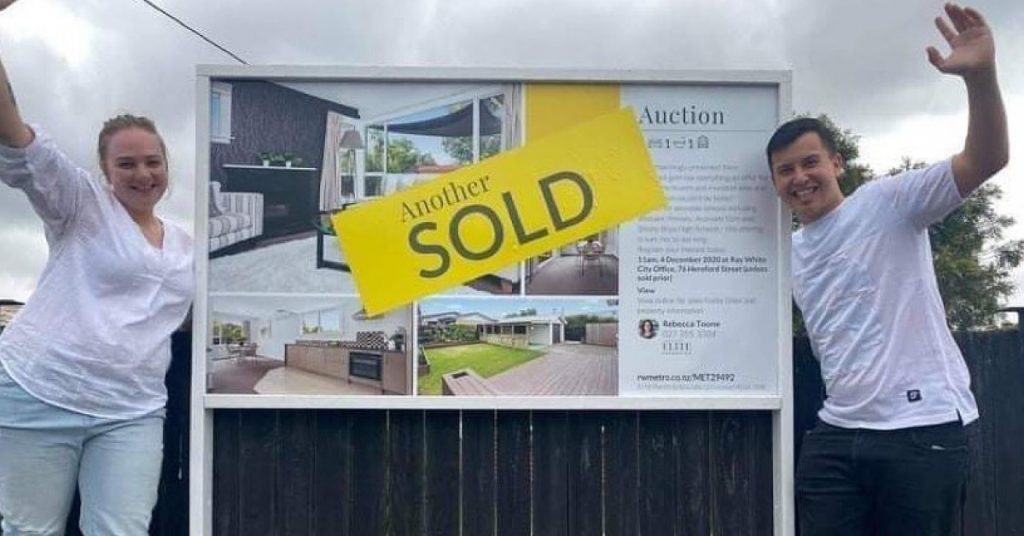 "Our in-room auction event last week was packed to the rafters and went on for three hours – it was genuinely pure theatre for everyone who was in attendance.
 
"Highlights came at 207 Cossars Road in Tai Tapu as four registered buyers fiercely battled it out with the property selling for $1,155,000 – and Cashmere's 95 Bowenvale Avenue sold for $845,000 after so many bids the auctioneer actually struggled to keep up.
 
"First home buyers have underpinned the huge amount of buyer activity recently and there was a lovely story of a couple buying their first property in Burwood at 1/333 Burwood Road (pictured above) – snapping it up before it could reach auction."