An exceptional four-bedroom, two-bathroom home in Casebrook, offered to the market for the first time in 33 years, has sold for a staggering NZ$2,850,000 under the hammer at 130 Styx Mill Road (pictured above), as the Christchurch auction market remained unstoppable.
 
"Anyone thinking that the Christchurch auction market is somewhere nearing its peak should think again – we're seeing exceptional results after exceptional results week-on-week – it's just getting stronger," said Ray White New Zealand South Island Regional Manager Jane Meyer.
 
"The in-room auctions (pictured below) are busier than ever, and these kinds of under the hammer sales continue to defy all of the negative predictions that were around in March.
 
"Coming off of a stunning and record-breaking month for Ray White New Zealand in July – there were an abundance of finance-ready buyers who missed out on properties."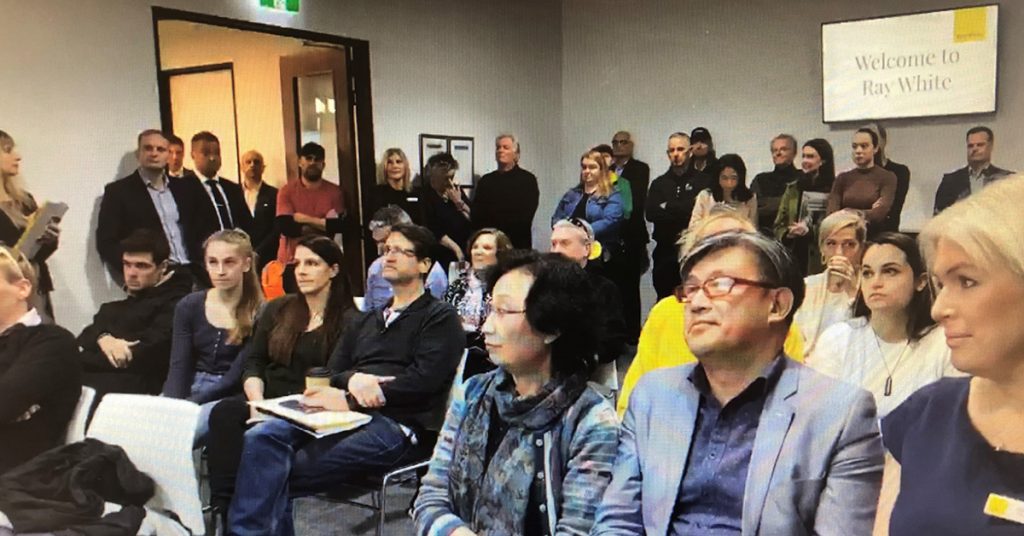 The NZ$2,850,000 sale of 130 Styx Mill Road was managed by Ray White Metro Salespeople Chris Nielsen and Jenna Mills.
 
"The campaign was incredibly active throughout with a mix of private buyers and developers – that's one of the many reasons we had over 50 groups through during the opens," Mr Nielsen said.
 
"In just 26 days we received two offers prior to the auction and we had five registered buyers on the day, four of whom actively battled it out to own this fabulous property."
 
Elsewhere, 103 Soleares Avenue in Mount Pleasant sold for NZ$750,000, 110 Ranfurly Street in St Albans sold for NZ$432,000, 3 Farm Lane in Parklands sold for NZ$340,000, and finally, Woolston's 21 Clinton Lane sold for NZ$233,000 under the hammer.