It was an outstanding evening for the Ray White offices of Ponsonby I Mt Albert I Grey Lynn last night as members came together to sell all 10 of their properties under the hammer for a combined total value of more than $16 million for their happy sellers at an in-room event.
"What an exceptional evening this was for our clients and members – anyone who thinks the auction market is slowing down as we switch to our winter coats – certainly need to think again," said Ray White New Zealand COO and Auctioneer Daniel Coulson (above), who called all 10.
"I have to commend all of our salespeople who ran exceptional auction campaigns, sticking to the terrific processes they already had in place, and guiding their sellers through the journey. It's fair to say we're set for an exciting winter under the hammer across Auckland."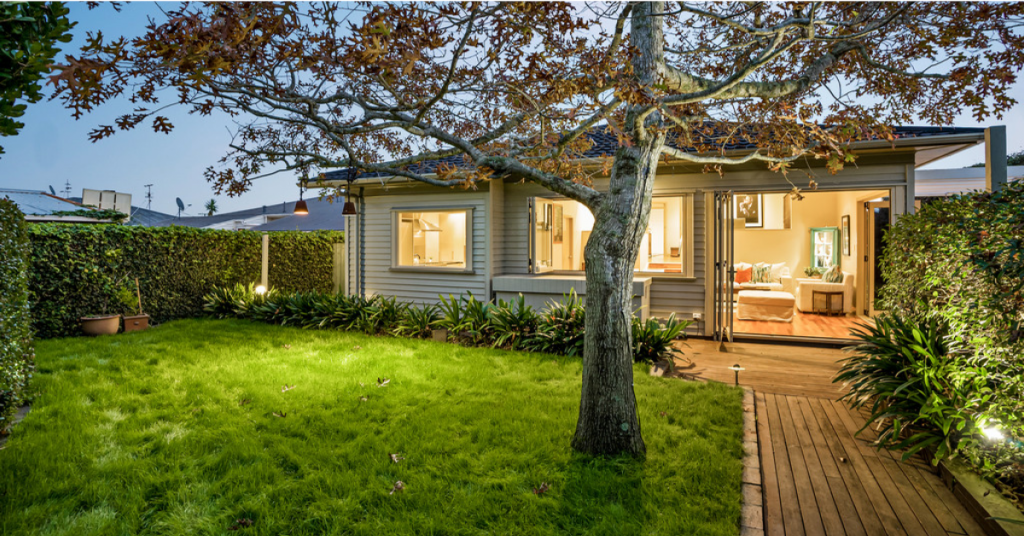 It was a stand-out evening for Ray White Ponsonby Salesperson Angela Saunders as she sold a hat-trick of properties at auction.
First up, Ms Saunders teamed up with Paul Grace to sell 28 Miller Street (above) in Point Chevalier for $2.35 million, she then went solo as she sold Freemans Bay's 7 Gwilliam Place(below) for $2.13 million, before selling 30 Brown Street in Ponsonby for $1.89 million with Pamela Grant.
"The room just overflowed with buyers, neighbours, and interested parties at our auctions last night – it was really quite spectacular," Ms Saunders said.
"7 Gwilliam Place, a landmark 1970's terrace in original condition was the star of the show with 11 registered buyers, with six of those actively competing to take home the keys.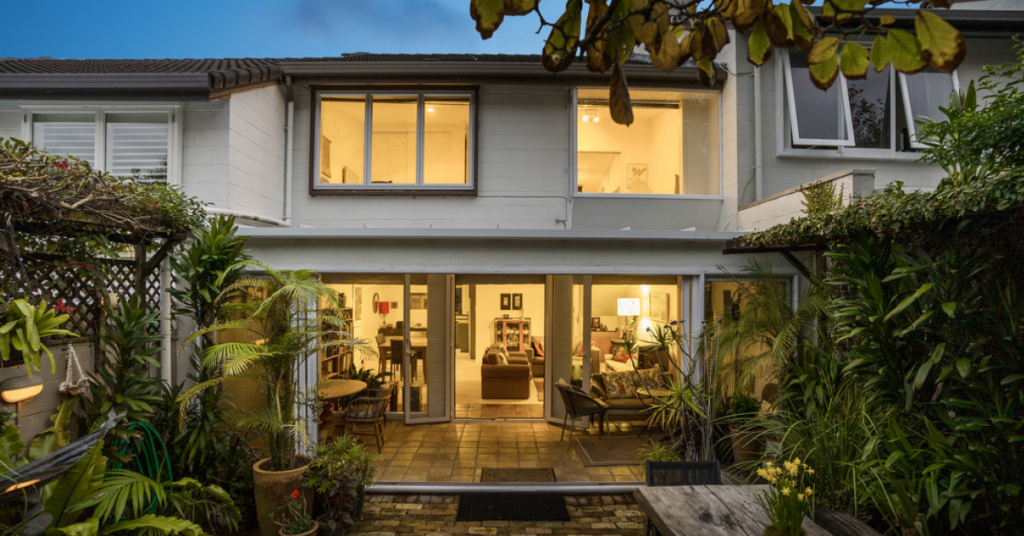 "A new record for this style of home, it was particularly pleasing to see a new wave of younger buyers claiming their stake in this premium inner-city location.
"The theme continued throughout the evening with 30 Brown Street (below) being snapped up by die-hard Ponsonby fans, and the 30-plus year tenure of the sellers of 28 Miller Street ended with a purchase by a young couple of this beautifully appointed family home.
"It just shows that while investors may be catching their breaths, new homeowners are making the most of current conditions to secure their new home."
Ray White Ponsonby I Mt Albert I Grey Lynn I Birkenhead Managing Director Gower Buchanan congratulated his teams and said auction numbers had grown exponentially year-on-year.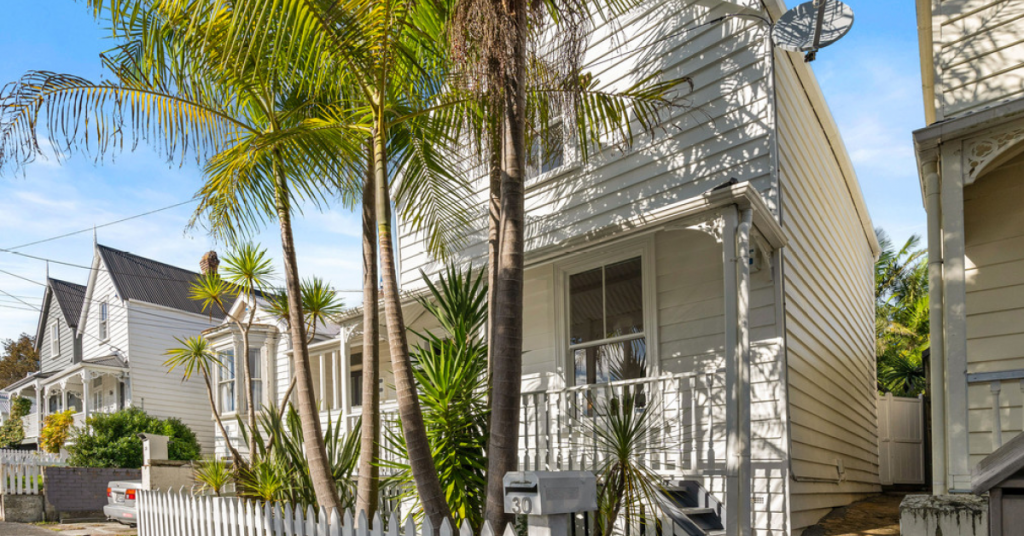 "Our number of scheduled auctions are up 166 per cent on the same week last year, with vendors continuing to choose the certainty of the auction process as their preferred method of sale," Mr Buchanan said.
"The transparency, and resultant competition, allows our vendors to make informed decisions during the campaign.
"It's never been more important to choose a highly skilled salesperson to sell your home, as the gap between those that do and don't execute well for their owners is incredibly obvious in this market."
There was then a terrific outcome over in Grey Lynn as Ray White Grey Lynn Salesperson Keith Dowdle successfully sold 48A Old Mill Road (below) for $1.952 million.
"This was a compact townhouse on a rear site with amazing views to the west. We targeted young buyers looking for their first or second home, and downsizers seeking a simpler property to manage," Mr Dowdle said.
"This demographic has been quite active in the market recently. They've found they can spend more time at a second dwelling out of the city, but still want a city home.
"We had 90 groups view the property, five registered to buy, with three participating on the night. It was a very strong result for the property and well above market feedback received throughout the campaign.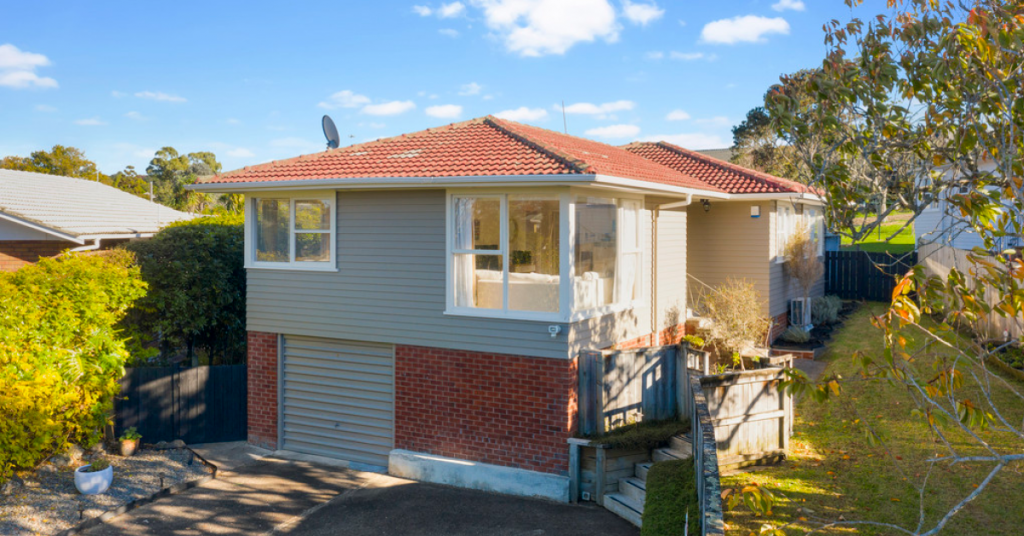 "The result is testament to a process culminating in an auction where emotional purchasers competed in a transparent environment. The fear of missing out was very real, further heightened by a lack of suitable properties coming to the market."
Another excellent result came courtesy of Ray White Mt Albert Salesperson Leonie Keatley as she successfully managed the $1.3 million sale of 79 La Rosa Street (above) in Green Bay.
"A pre-auction offer brought the auction forward, and with competitive bidding another lovely family secured a home in the small West Auckland suburb of Green Bay, a suburb built and developed in the 1960s and 1970s," Mrs Keatley said.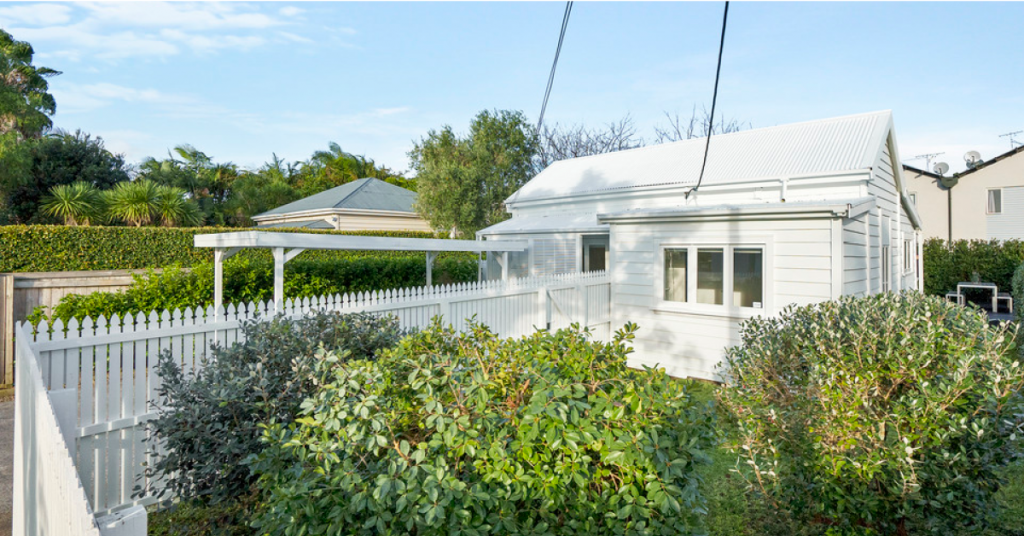 "This is a sought-after area with school zones attracting families, and with four registered buyers and a high demand for the area, we saw the property sell for $109,000 above the pre-auction offer with a sale price of $1.3 million."
Then, over in Avondale, Ray White Ponsonby Salesperson Greg Nelson achieved a great outcome for his seller as 52 Wingate Street (above) sold for $1.255 million.
"We had 100 groups through during the campaign for this property and the auction was brought forward at $1.15 million. With five registered buyers, the home sold under the hammer for $1.255 million," Mr Nelson said.