The Ray White Commercial 2021 annual awards went off with a bang last night with more than 120 people gathered on the Gold Coast while others zoomed in online from New Zealand to Hong Kong to celebrate the top offices and individuals from across the Australasian network. 
Ray White Commercial Head of Agency Operations Andrew Freeman said he was proud of every member, their achievements, and their resilience for the 2020-21 financial year.
"Congratulations to all the nominees, finalists and of course the winners, we are so fortunate to have you representing our commercial brand," Mr Freeman said.
"Although we cannot all be in the same room, it is wonderful to see everyone come together both digitally and in person, to celebrate the achievements and success of the past year.
"Once again the commercial network has shown its incredible resilience throughout the challenges of the past year.
"Our growth has been phenomenal in our 20th year. In a year of lockdowns and restrictions Ray White Commercial sold or leased an additional billion dollars of real estate. Incredible!
"We achieved this in part by embracing change, adopting technology and working together. Your willingness to get involved in initiatives such as group marketing and auction events demonstrates to the market the reach and strength of Ray White Commercial.
"By continuing to work together we will get closer to our potential."
Sydney-based Ray White Group managing director Dan White appeared via zoom to congratulate the commercial network on such a fantastic year.
"Tonight we celebrate a year of remarkable achievement and I'm certainly thrilled for everyone," Mr White said.
"The market has been good but the development of our network across the group, with so many fine leaders in the room and on zoom tonight, ensured we seized the good opportunities when they came."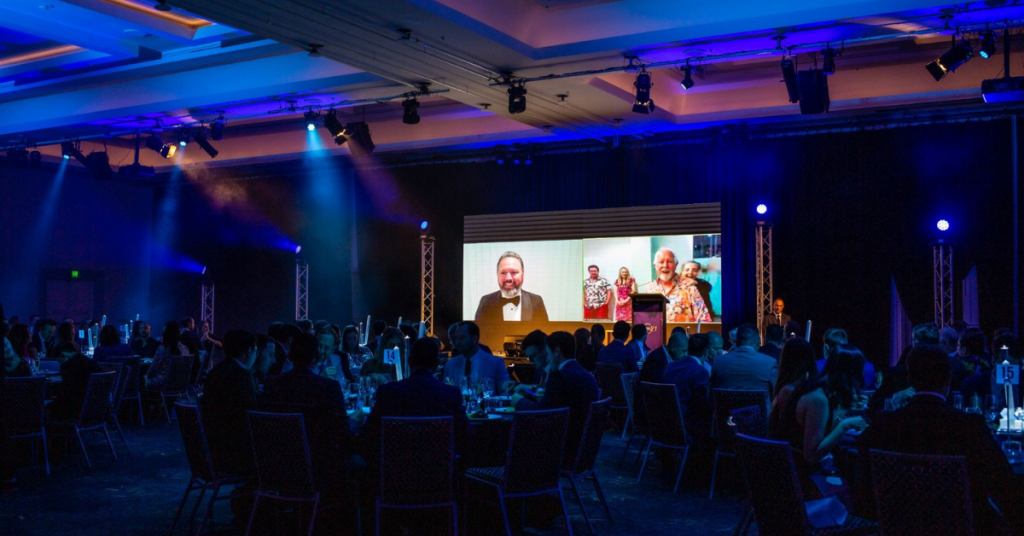 Mr Hunt said it felt "sensational" to take out the award.
"I'm so proud of this award," he said.
"Thank you so much to my team for making this happen.
"Thank you so much to the White family, you guys are something else."
The outstanding performance of Scott Stephens of Ray White Commercial Sydney North in 2020-21 saw him take home the three awards for top performer in terms of settled commission, leasing commission and number of sales for the year.
Mr Stephens took out four individual awards in total while his office, Ray White Commercial Sydney North was awarded two.
Mr Stephens was very proud of his team and their efforts.
"I knew we were tracking pretty well but it's obviously a very proud thing to achieve, not only for me personally but for the team," Mr Stephens said.
"Last year and this year have been a tough environment but we stayed focused.
"Everyone was thrilled. It's fantastic recognition of everyone's hard work and dedication."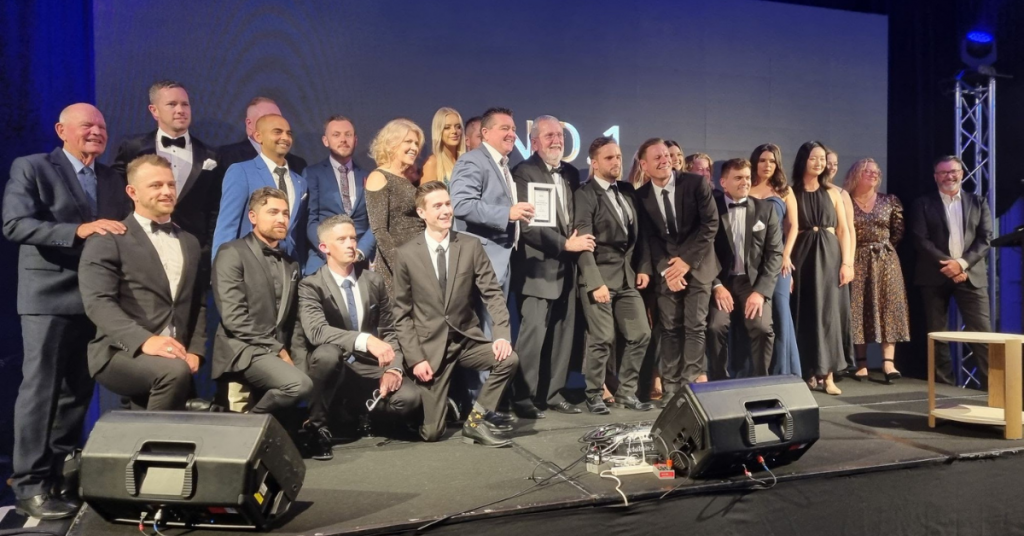 Ray White Hong Kong was awarded the award for top performing office in terms of sales and leasing.
Ray White Commercial award winners – full list:
Top Salesperson – Settled Commission: Scott Stephens – Ray White Commercial Sydney North
Top Salesperson – Number of Sales: Scott Stephens – Ray White Commercial Sydney North
Top Salesperson – Leasing: Scott Stephens – Ray White Commercial Sydney North
Director's Cup: Philip Hunt – Ray White Tauranga, NZ
Top Office – Sales and Leasing: Ray White Hong Kong
Top Office – Leasing: Ray White Commercial Sydney North
Top Office – Number of Sales: Ray White Commercial Northern Corridor Group – Mooloolaba
Property Management Growth – Revenue: Ray White Commercial Sydney North
Property Management Business of the Year: Ray White Commercial (WA)
Property Manager of the Year: Joyce Elkouberci – Ray White Commercial Western Sydney
Property Management Team of the Year: Ray White Commercial Bayside
Administration Team of the Year: Ray White Commercial QLD
Administrator/PA of the Year: Alicia Harpur- Ray White Commercial Bayside
Rising Star: Ned Greenhill – Valuations
Rising Star – Projects: Jed Redden – Ray White Glenelg
Rising Star – Property Management: Tali Willcox – Ray White Commercial Adelaide Asset Management
Community Contribution Award: Ray White Commercial Gold Coast
Marketing Excellence: Ray White Commercial Western Sydney
Marketing Excellence Print Spend – Individual: Mark Creevey – Ray White Special Projects QLD
Excellence in Auction – Individual: Michael Willems – Ray White Commercial Gold Coast
Excellence in Auction – Office: Ray White Commercial Gold Coast
Business Growth – Individual: Scott Stephens – Ray White Commercial Sydney North
Business Growth – Office: Ray White Commercial QLD