The team at Ray White Mt Eden have finished their auction year as they started – achieving multiple outstanding results for their vendors as four properties sold under the hammer for a combined total value of $5,341,000 – including a street record.
 
Innovative internal data from the leading group showed that since the beginning of 2020, the Ray White Mt Eden office had 158 scheduled auctions, with an exceptional auction day clearance rate of 86.1 per cent – a huge increase of 14.4 per cent year-on-year.
 
"It has been an incredible year for the Mt Eden office when it comes to auctions – it seems all properties have multiple buyers and the competition has been outstanding – it's been great to get so many outstanding results," said Ray White New Zealand Lead Auctioneer John Bowring (above).
 
"We fully expect the momentum at the back end of this year to filter into the beginning of 2021 and we're looking forward to another exciting year under the hammer."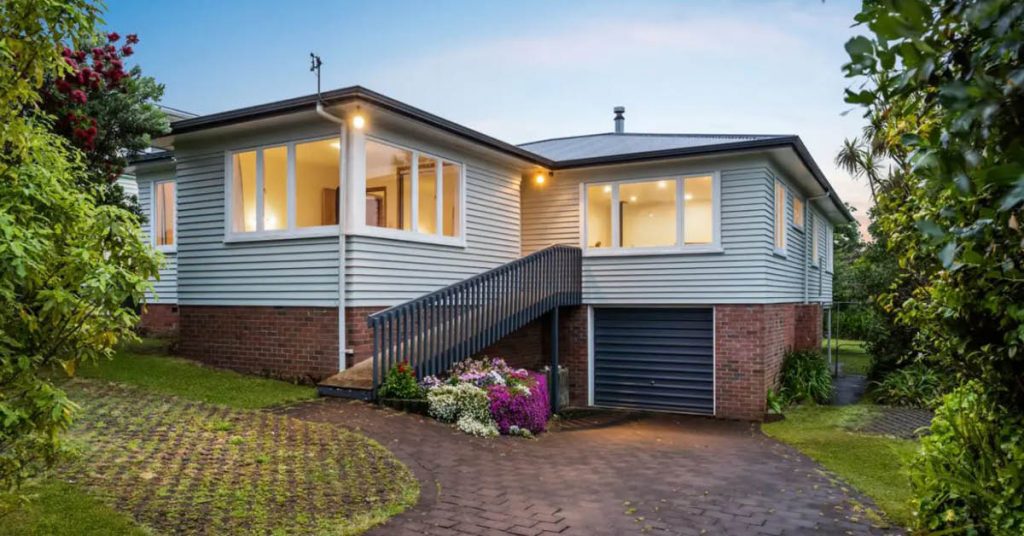 The highlight of the night came in Henderson as Ray White Mt Eden Salesperson Yasha Aggarwal sold 16 Woodford Avenue (above) for $1,760,000 – a whopping $730,000 over CV – while also beating the previous street record of $1,650,000.
 
"We just followed the process and were very transparent with the vendors and buyers during the auction campaign and we attracted 10 registered buyers on the night," Ms Aggarwal said.
 
"We always look for the best ways to get the highest price for our sellers and that certainly worked on this occasion. We grow our business almost exclusively by referrals and we would love to hear from people thinking of selling in this great market."
 
Elsewhere, Salespeople Robyn Ellson and Joshua Powell had the biggest sale of the night as they sold 43 Home Street in Grey Lynn for $2,200,000, Salesperson Brendan Vucich sold Sandringham's 8/5 Kitchener Road for $726,000, and finally, Salesperson Stephen Loo sold 50/8 Soljak Place in Mt Albert for $655,000.