Ray White New Zealand COO Daniel Coulson (above) proved Alert Level 2 restrictions were no obstacle when it comes to Auckland's property market as he successfully sold five properties out of five under the hammer to secure a 100 per cent auction clearance rate this week.
 
All five properties attracted multiple buyers and sold for a combined value of NZ$7,575,000 – with the highest sale coming at 15 Bayfield Road (below) in Herne Bay – selling for NZ$2,100,000.
 
Elsewhere, 30 Dunbar Road in Mount Eden sold for NZ$1,600,000, Mount Albert's 12 Selcourt Road sold for NZ$1,320,000, 81D Vermont Street in Ponsonby sold for NZ$1,240,000, and finally, 5 Apirana Avenue in St Heliers sold for NZ$1,131,500.
 
"These great results should give anyone thinking about coming to the market the confidence that, despite continued restrictions, the depth of the buyer pool out there continues to underpin the property market's performance," Mr Coulson said.
 
"The competition for properties in Auckland remains stronger than ever and that's evidenced by the fact we averaged five registered buyers per property for my auctions this week.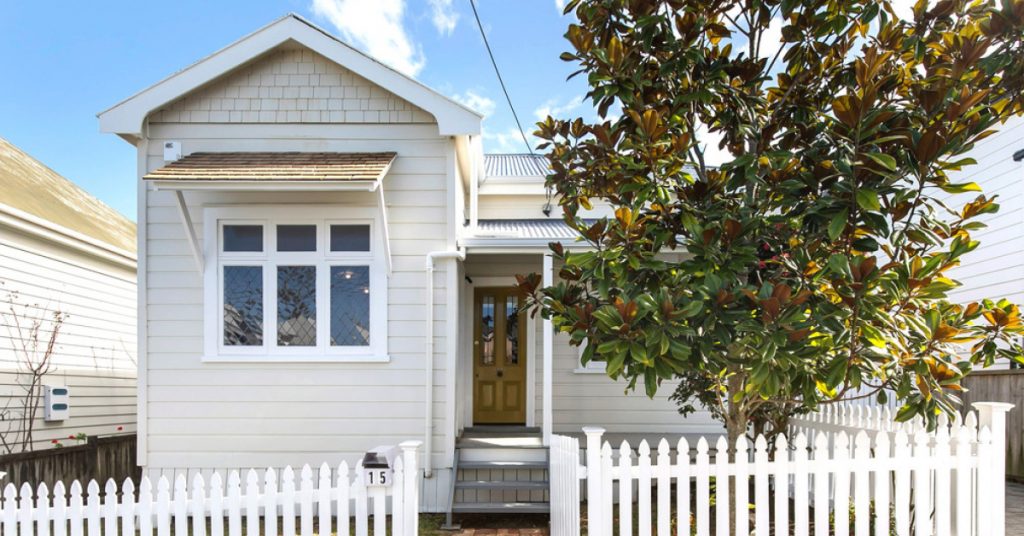 "New Zealand's love affair with property shows no sign of slowing down – and when you look at the prices our vendors are achieving at the moment – there's no doubt the time to list is now.

"It's important to acknowledge the significant work that's been put in by both the vendors and salespeople as they stay the course with the auction method of sale during various Alert Levels.
"The ability for our teams to transition overnight, and to ensure our vendors are still confident enough to sell, is a testament to their hard work.

"We believe in providing our members and clients with information that's relevant right now. Each week we issue a document called 'Ray White Now' that provides real-time data and statistics to help inform, rather than influence, the decisions of our valued clients.

"This innovative resource and the hard work all of our members put in throughout an auction campaign are some of the many reasons we're seeing such outstanding results now."