Ray White New Zealand took out five top awards at the 2021 virtually-held REINZ Awards for Excellence last night. 
Megan Jaffe of Ray White Remuera (office pictured below) was awarded Large Residential Office of the Year. This award recognises Megan's team as the most successful for the entire real estate industry across New Zealand.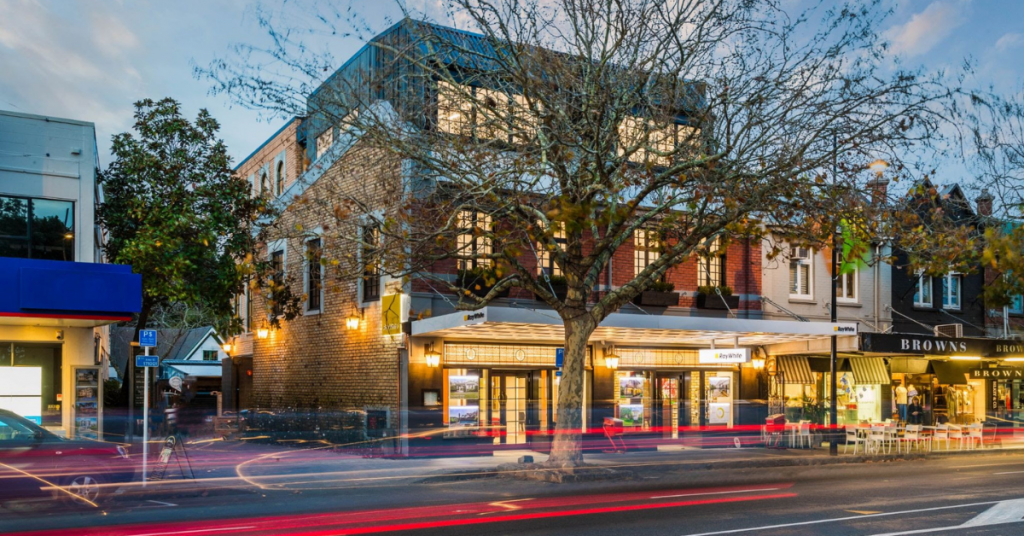 Ray White Ohope salesperson Tony Bonne was named the Residential Rising Star of the Year. Tony outshone all other new star performers nationally to win this award.
The Ray White office of Bishopdale and Strowan impressed with their hard work associated with many causes in the community to be acknowledged with the national Community Award – Small. Ray White Best Property Management, located in the Eastern Bays area of Auckland, was recognised as Residential Property Management Medium Office of the Year. Andrea Boussicot, also from the office, took out Residential Property Manager Rising Star of the Year.
Ray White New Zealand CEO, Carey Smith was honored to have the network recognised. He said all members had endured an uncertain year, and work in the area of sales, property management and community engagement had been outstanding.
"We consider ourselves a place of ambition. The award winners reflect that in a genuine way," Mr Smith said.
"We are proud to have the very best business in New Zealand, being Ray White Remuera, partner with Ray White.
"When you look across the awards, there is a very good representation of our network receiving awards in the area of sales, property management together with community engagement.
"Our company strategy is to be proud of every transaction, and when you look at each of our award winners, they have that at the heart of their results."
"Our network members have been agile during the past 12 months of uncertainty, and we have continued to ensure that, while on occasions the transaction has been different, it is still consistently measured with client interests at heart and customer satisfaction."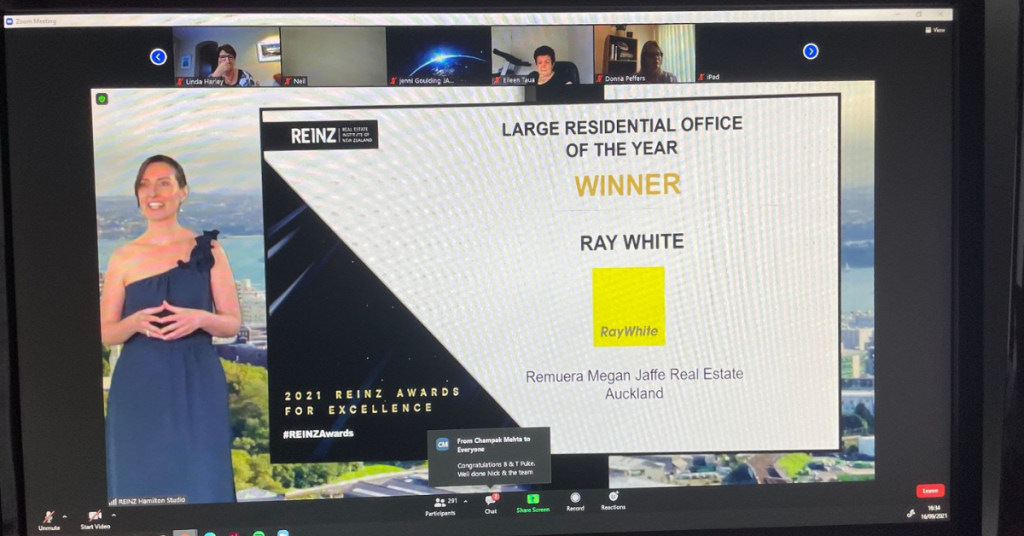 Jen Baird, Chief Executive of the REINZ, congratulated all the finalists and winners on their achievements.
"You should all be extremely proud of everything you have accomplished over the awards period," Ms Baird said.
"Every year, we see such a high caliber of entries coming through, and this year was no exception, even with the changing landscape of the real estate profession in response to COVID-19."
"We are so pleased that we were able to come together virtually to celebrate the success of real estate professionals from across the country. "
"Thank you to all our finalists and winners for continuing to raise the bar for the real estate profession."