Ray White Remuera led an excellent night of auctions for Australasia's leading real estate agency with four out of four properties selling under the hammer for a 100 per cent clearance rate.
 
Ray White New Zealand Lead Auctioneer John Bowring (above), who successfully called all four auctions last night, said the love affair with property showed no sign of stopping.
 
"If you ever needed evidence of a market that's firing on all cylinders then last night was it, as multiple registered buyers battled it out for their desired properties," Mr Bowring said.
 
"The one constant throughout all of this has been the love affair New Zealanders have with bricks and mortar – and as these results show – now is the time to be selling your home."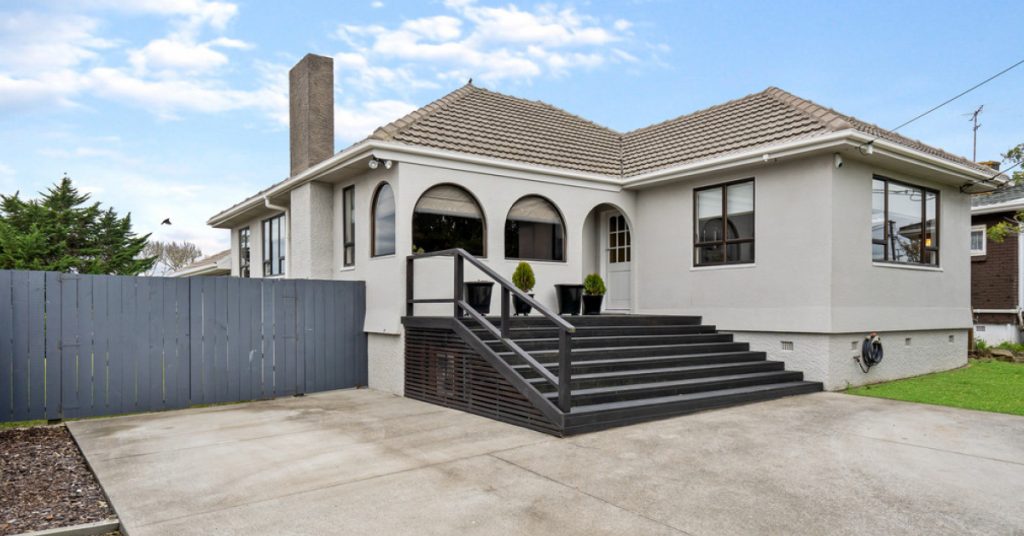 One of the highlights belonged to Ray White Remuera Salespeople Cherry Killgour and Steve Leyland as they sold 521 Hillsborough Road (above), Mt Roskill, for NZ$1,385,000.
 
"Despite restrictions being in place, all of our private inspections were booked up and in the final weekend of marketing, the open homes attracted a further nine buyers," Ms Killgour said.
 
"The property attracted six registered buyers on the night, five of whom actively competed, and that drove bids in excess of 50 before the hammer fell – NZ$260,000 over CV.
 
"Competition for property is as strong as ever and the buyers were a family who eventually will consider developing the rear site, but for the moment, will just enjoy it as a family home."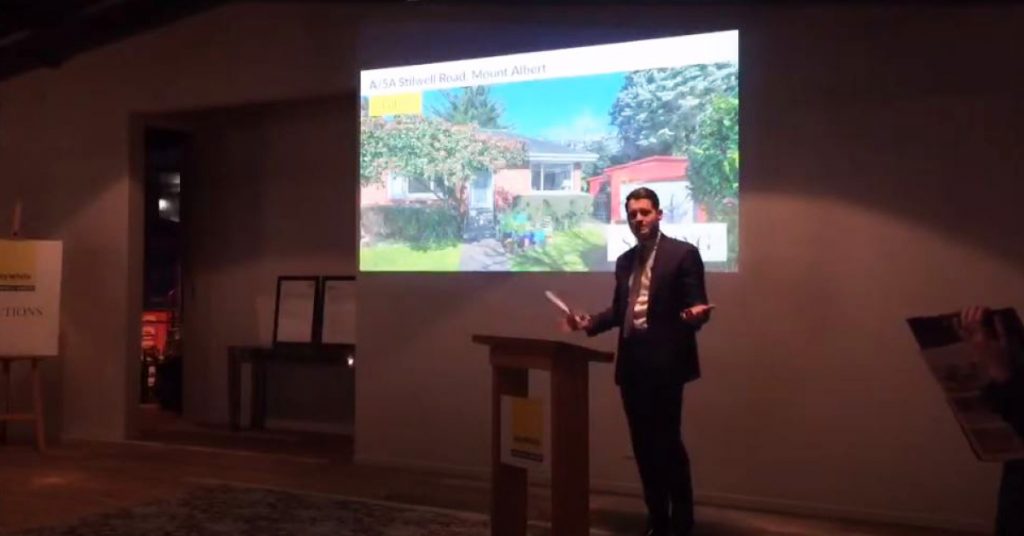 Elsewhere for Ray White Remuera, 59 Michaels Avenue in Ellerslie sold for NZ$1,890,000, 34A Clonbern Road in Remuera sold for NZ$1,750,000, and finally, 25A Abbotts Way, also in Remuera, sold for NZ$1,425,000.
 
The success continued as Ray White New Zealand COO and Auctioneer Daniel Coulson (above)  also enjoyed a 100 per cent clearance, selling three properties from three under the hammer.
 
"The New Zealand property market is exceptionally resilient and we're seeing fantastic results for our vendors – there's no doubt we're still in a seller's market now," Mr Coulson  said.
 
"Avondale's 187 Blockhouse Bay Road (below) sold for NZ$1,240,000 – and to highlight the demand for property at the moment – the buyer actually flew into Auckland yesterday to see it for the first time.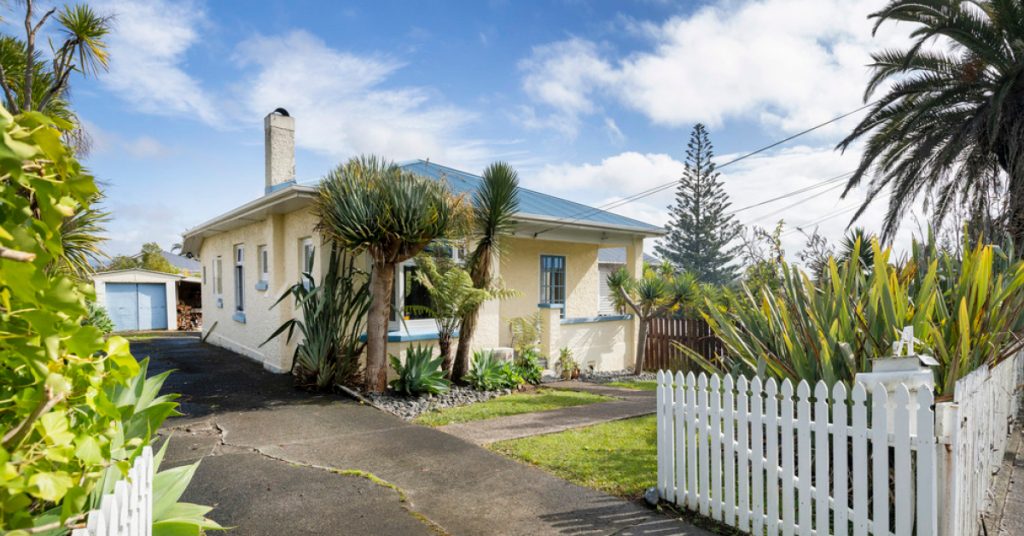 "Arguably the highlight of the night came in Mount Albert as A/5A Stilwell Road attracted a whopping 12 registered buyers before selling for NZ$1,101,000.
 
"There's a really interesting story behind this one – and provides further evidence of it being a seller's market – as the last one to sell in this block did so for NZ$875,000 earlier this year.
 
"Finally, 71 Park Hill Road in Birkenhead sold for NZ$1,304,500, so it was an exceptional night overall for the teams at Ray White Mount Albert and Ray White Birkenhead."