890 participants representing 79 Northland businesses took part in the '2020 Ray White Hatea Loop Challenge – With a splash of colour' on Thursday night 3 December.
Known for participant fancy dress and party atmosphere, the 2020 Ray White Hatea Loop Challenge didn't disappoint in what turned out a to be another great evening of fun and frivolity as Whangarei workplaces celebrated the end of a 'very interesting' year.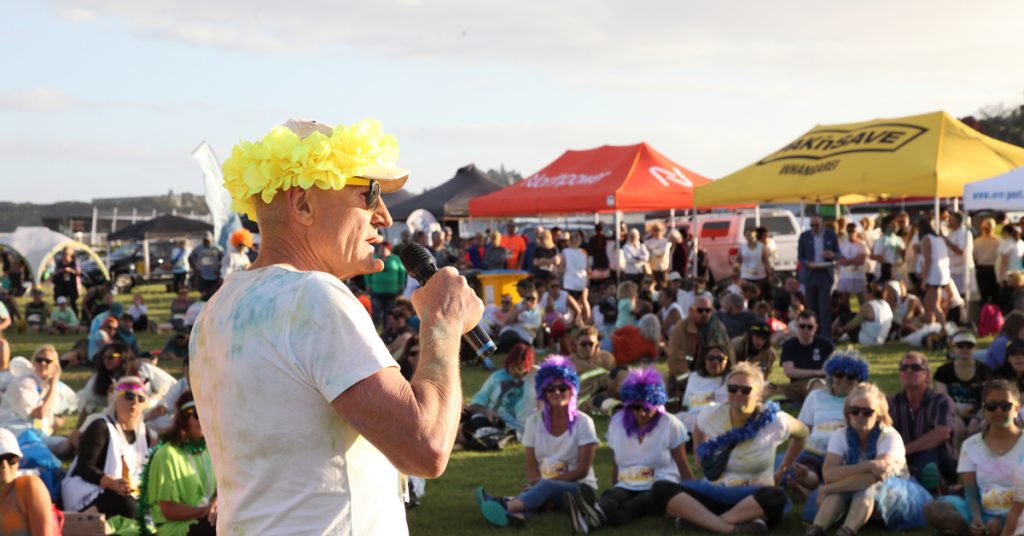 Sponsored by Ray White Whangarei & Tutukaka since inception, and run in conjunction with Sport Northland, Whangarei's favourite workplace run/walk event, the Ray White Hatea Loop Challenge, celebrates the Hatea Loop Walk/Cycleway (Huarahi o te Whai) and Workplace Health. The event is designed for workplaces to participate and challenge one another in a fun, festive and social atmosphere – with plenty of healthy competition for those vying for a category win (and bragging rights).  Participants enter as part of a workplace team (of three or more people) across either the run, run/walk, or walk categories – with the results being calculated on the first 3 finishers for that team. There is a range of industry categories in which teams enter – challenging fellow workplaces and departments from across the region. For the second year running, the event has now featured a colour run. "What a way to end a challenging year," said John Monteith "as always we are very happy with how the event unfolded. This event is a great way for workplaces to come together and kick-start their Christmas celebrations in a fun, festive atmosphere – to us it has started to really signify the start of summer.
"It is wonderful to see friends, families and colleagues come together in support of this event.  The anticipation for the event is evident with ticket sales and solid numbers. It's not hard to see why it's one of Sport Northland's most successful regional event." adds fellow Company Director, Vanessa McKenzie.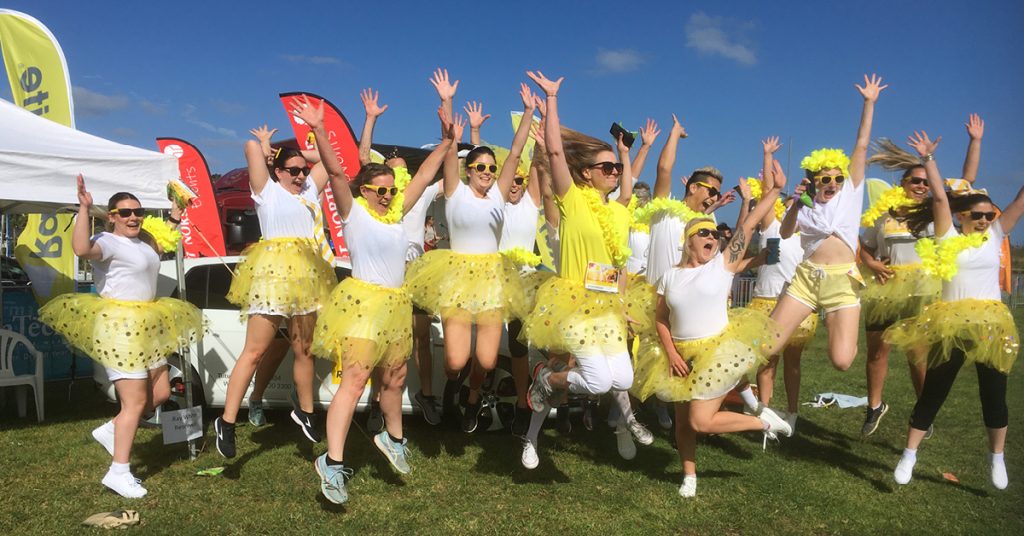 Ray White Whangarei has a strong history working alongside Sport Northland, Northland's Regional Sports Trust.  A charitable trust with a core purpose of 'enriching lives through sport' and a vision of 'All Northlanders leading better lives through involvement in play, active recreation and sport' – any profits are reinvested into their local community programmes.  Funds from this years' Ray White Hatea Loop Challenge will go towards supporting their Active Workplace Programme which promotes physical activity in the workplace to help create happier, healthier working environments. Sport Northland's Active Workplaces Co-ordinator, Sharon Adams, was ecstatic with event numbers this year, as a positive reflection of Northland's changing business culture and workplaces investing in employees health. 
"We are absolutely over the moon with the response this year. It is a true sign of the changing times for local businesses, as they identify the benefits of integrating healthy initiatives into their corporate calendar especially in a year that a few months ago we couldn't hold an event, it's a nice way to see out 2020."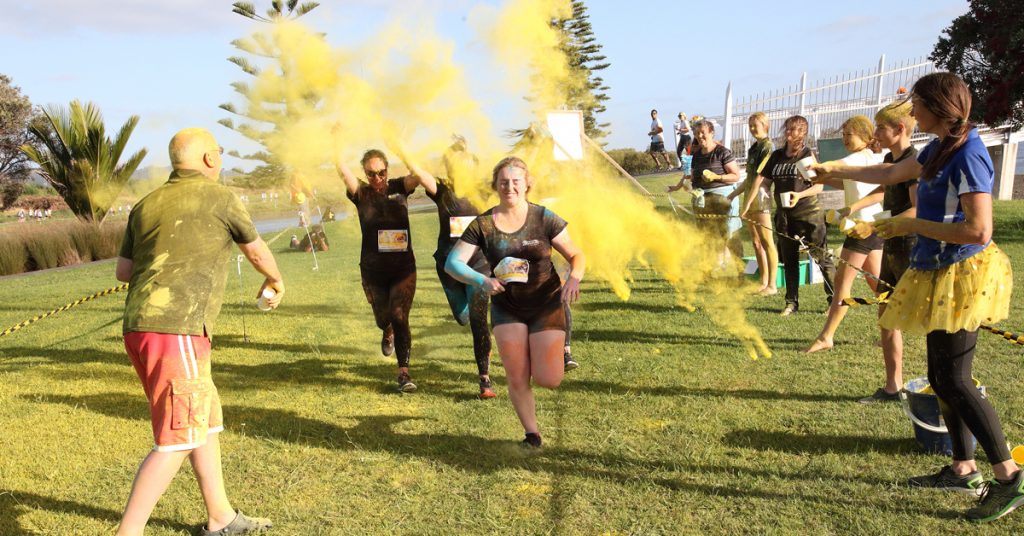 Trophies were again handed out to both the Industry Award Winners, Big Boss Winners, Fastest Team and Fastest Individuals.
This year the fastest overall team went to BDO Northland. Fastest female was  Adelle Allbon (BDO Northland) with a time of 21:55 and the fastest male went to Andy Henwood (Robinson Asphalts) at 19:21 – with Ray White Whangarei rookie Nigel Gilmour hot on his heels. Adelle Allbon also took out the "Big Boss" female award with the male "Big Boss" awarded to Scott Kennedy, both of whom representing BDO Whangarei.  
Event Industry Award Winners were: BDO Northland (Accounting/Finance/Insurance/Legal); Northland Regional Council (Government/Health/Education); Studio 51 Crew (Sport & Leisure/Tourism); Robinson Asphalts (Construction/Building/Transport); Northpower 8 Bad Knees (Communications/IT/Media); Pak N Save – Stickman (Retail/Hospitality); Northpower 3 Monkeys (Agriculture/Recreational Service); Kamo Volunteer Fire Brigade (Volunteer Services).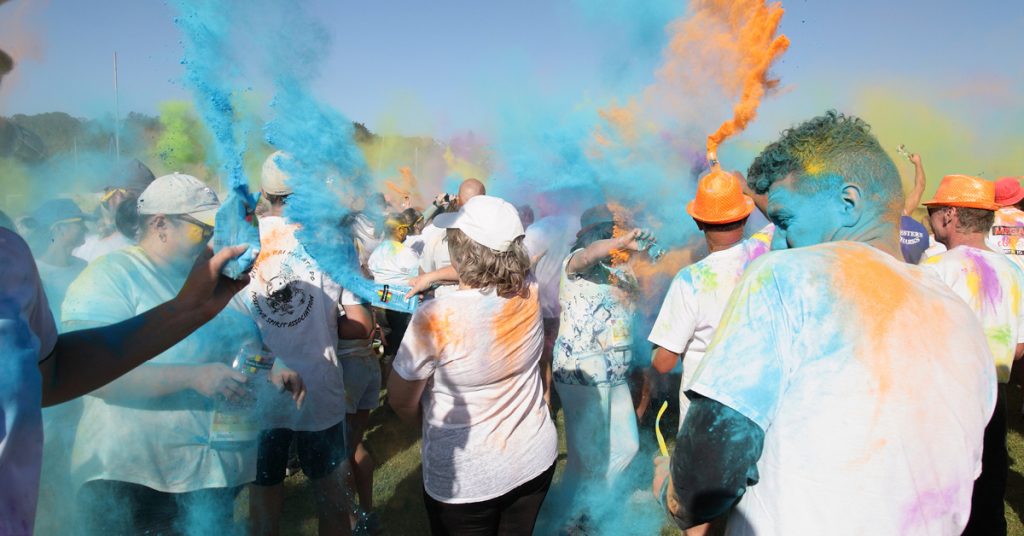 Ray White Whangarei and Tutukaka were once again proud to take out the 'Real Estate' category – with over 30 of their sales, property management and administration staff competing, plus several members volunteering to marshal at the event. 
"We would like to thank all the participants, sponsors, volunteers and Sport Northland for their ongoing support of this event – we know it has been a challenging year for so many local businesses so it was nice to celebrate the end of 2020 on a high" said John Monteith
View all the photos from the 2020 Hatea Loop Challenge event on the Ray White Whangarei Facebook page here.