Ray White on Wednesday hosted its sixth Leadership Academy over Zoom for its corporate team with world-renowned Harvard Business School Professor Boris Groysberg. 
The highly interactive session was facilitated by Boston-based Prof Groysberg with 115 Ray White and Loan Market members logging in from their home offices all over Australia and New Zealand.
Prof Groysberg, a tenured faculty in the Organizational Behaviour unit at the Harvard Business School, investigates how a firm can be systematic in achieving a sustainable competitive advantage by leveraging its talent and how individuals can achieve stardom.
The author of Chasing Stars: The Myth of Talent and the Portability of Performance has also published more than 100 articles, notes and case studies on how firms develop, hire, retain, and utilise their talent.
"I am missing being in Sydney this year but hope to be back with you all in 2021 as I love the Australian winter and seeing so many familiar faces. The retention rate at Ray White Corporate is very high, which speaks volumes about your culture."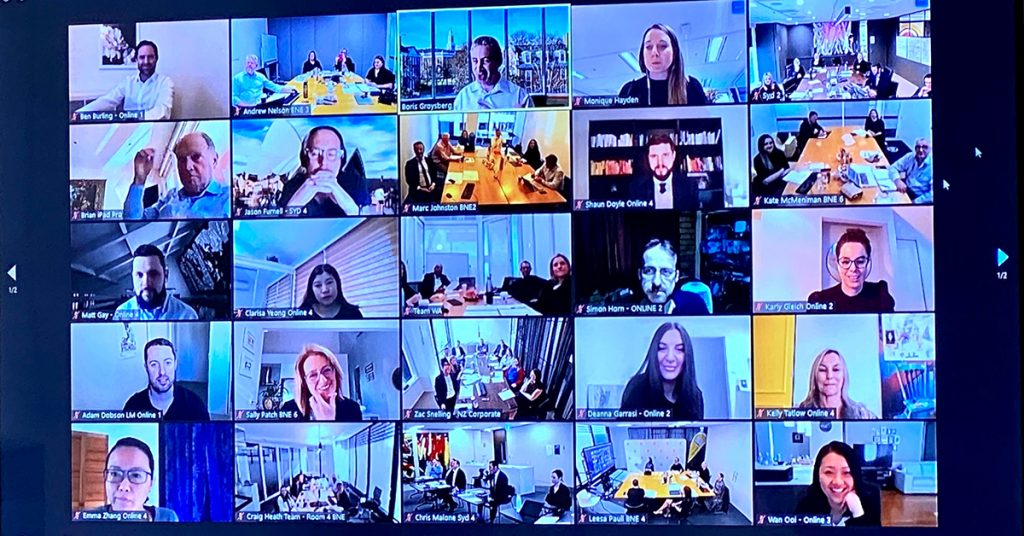 Ray White Managing Director Dan White said the Leadership Academy was one of the most important events on Ray White Group's calendar.
"We were not going to let the COVID-19 pandemic stop us from hosting our sixth academy. We have a key duty to our corporate team and business owners to keep improving and keep striving for innovation and we remain restless to better ourselves," Mr White said.
Prof Groysberg said Ray White as a case study itself was in a rarefied category.
"There's only a very few handful of family owned businesses in the world still growing under fourth generation leadership and I am excited to share the Ray White case study with other business leaders from around the world."
The 118 year old property group recorded $44.22 billion in sales across its network of 1000 offices in 2019-20, up 8.6 per cent year on year. Its product offerings and technological capabilities keep evolving to help its franchisees thrive and become more productive.
The property group has experienced a high rate of growth in terms of market share across its Australian and New Zealand networks despite the COVID-19 pandemic of 2020.
Many of Ray White's leading franchisees will undertake a session via Zoom with Professor Groysberg next month.