It was a successful night of online auctions across the board for Ray White NZ during the first night of lockdown.
As NZ was plunged into level 4 lockdown, Ray White Mount Eden swiftly moved their auctions to virtual platforms to secure some very strong results for their vendors.
A home at 68 Haslett Street, Eden Terrace, (pictured above) received a fantastic result with five registered bidders during the online auction.
The two bedroom home sold for $1,690,000 — $730,000 above CV.
Buyer interest was coming from first home buyers, downsizers, and young families, with the winning bid going to a young professional.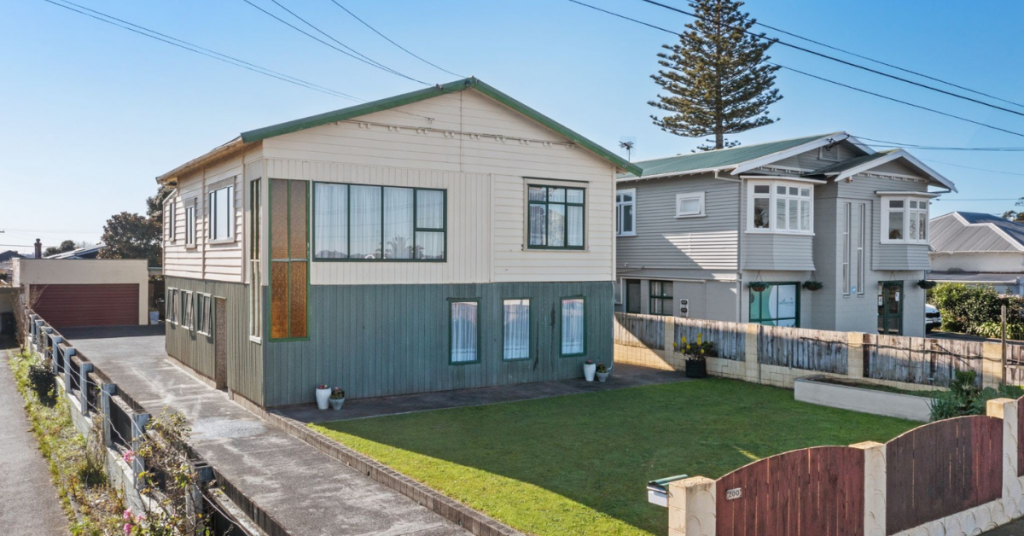 Another property at 200 Mount Albert Road, Sandringham, (pictured above) sold for $2,005,000 — $665,000 above CV — a fantastic result for the vendors and agents Robyn Ellson and Josh Powell.
The five-bedroom home had two bidders competing during the online auction with interest coming from families and developers. 
The winning bid went to a family who plan to live in the house in the short term, while they make plans to redevelop the site.
Ms Ellson said she was extremely proud of the team's efforts to make the online auction process run as smoothly as possible.
"Our whole team was on hand to support our registered bidders through the online bidding process and assist them to buy," she said.
"Happily both auctions sold under-the-hammer after strong competitive bidding, with fantastic results achieved.
"I'm just incredibly proud of our team, as well as our vendors and purchasers, for all adapting to the changed circumstances and working together to make the auctions a success.
"We are fully charged and are already looking ahead to next week's auctions and ensuring these too will be a level 4 success for our vendors."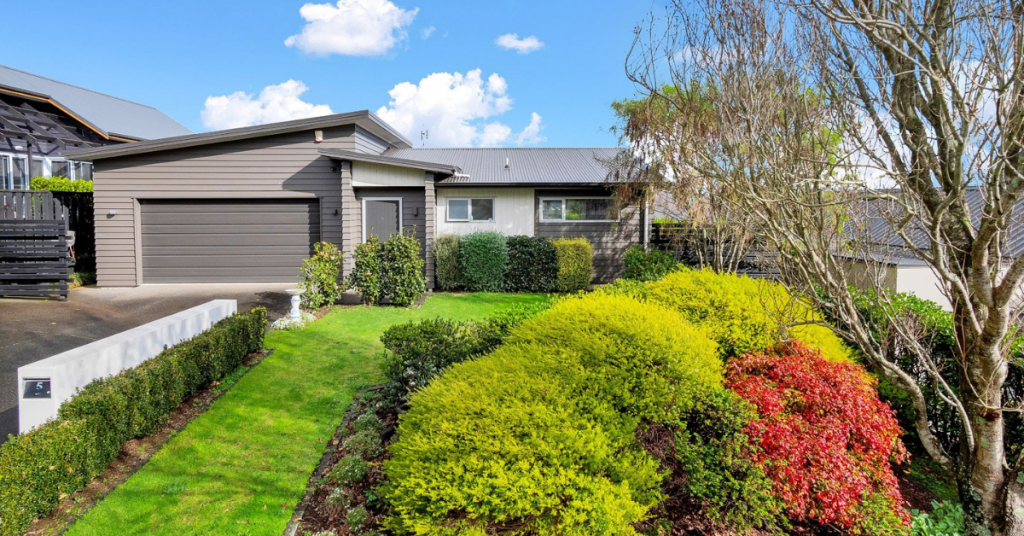 Ray White Pukekohe also had a successful first auction night in lockdown, with 5 Woolshed Lane, Pukekohe (pictured above) selling for  $1,175,000 — $365,000 above CV. 
Lead agent Jonathan Ziesler said there were four registered bidders after losing two due to lockdown, but all were active, with 22 bids in total.
"The property was in a good area and it was a three-bedroom — there's not too many three-bedroom homes in that subdivision," he said. 
"I think it was fuelled by the lack of stock which everyone is experiencing at the moment."
Mr Ziesler said the online auction process went very smoothly.
"All the registrations and variations were done, it was a bit last minute but it went pretty smoothly," he said.
"I wasn't worried because we went through it last year.
"I think the buyer management side of it when it's online is far better than when it's in-rooms."
Ray White City Realty Group auctioneer Cameron Brain said the transition to virtual auctions moved seamlessly.
"After last year's lockdowns, we put in place procedures for the event of another lockdown, and I am pleased to say all those scheduled auctions moved seamlessly onto a virtual auction platform yesterday," Mr Brain said.
"The City Realty Group conducted six auctions yesterday with a clearance rate of 66 per cent and multiple bidders on many of the properties."
One property at 14 Bremner Street, Mount Roskill, sold for $1,200,000, with eight registered bidders and six active bidders during the online auction.
Ray White NZ COO and national auctioneer Daniel Coulson also sold five out of nine properties at Ray White Ponsonby last night.