If you've ever wondered what it would be like to step onto the set of a TV show, then 748D Whitemans Valley Road, Whitemans Valley, is the perfect place for you.
For the first time, this piece of New Zealand television history is being offered for sale on the open market, marketed by Ray White Upper Hutt agent Lisa Tranter.
The 10-acre lifestyle features a historic television set which was originally built for New Zealand TV show Country GP in the '80s. 
The set has also been used for TV series such as The Tribe, The Fire Raiser, and Peppermint Twist.
The property features a fully-renovated two-bedroom home as well as a general store, hotel, post office, and town hall.
Vendors Russell Ellis and Jackie Wright first bought the property as a lifestyle block four years ago, and immediately fell in love with the history.
"What we love about the property is the history we've found out this place has," Mr Ellis said.
"That history really needs preserving.
"So many New Zealand actors have been here as well as overseas actors including William Shatner.
"We love the history and the setting — it's a beautiful setting and it's very private."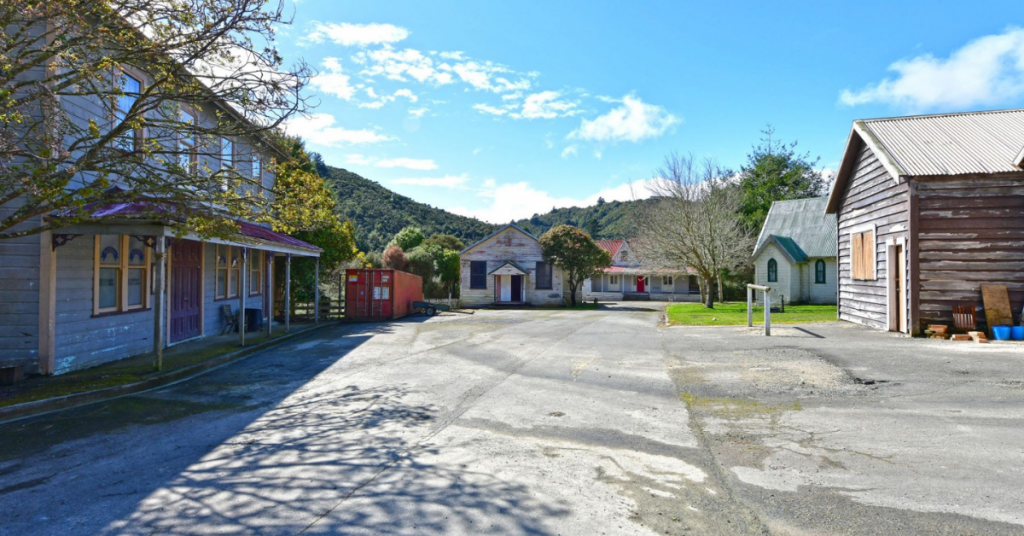 Mr Ellis said they had done a lot of work to preserve the buildings.
"We only bought the property four years ago, and at that stage it was quite run down and didn't actually have a liveable house on the property," he said.
"Over the past four years we've done a lot of work here, but there's still plenty for someone to do.
"You could have weddings here if you did up the church and the hall, there's endless possibilities.
"You just need time, money and enthusiasm."
Mr Ellis and Ms Wright have decided to sell as they are relocating to the South Island.
"If I could pack up and take the place with me I would," Mr Ellis said.
"You'll never find anything like this again."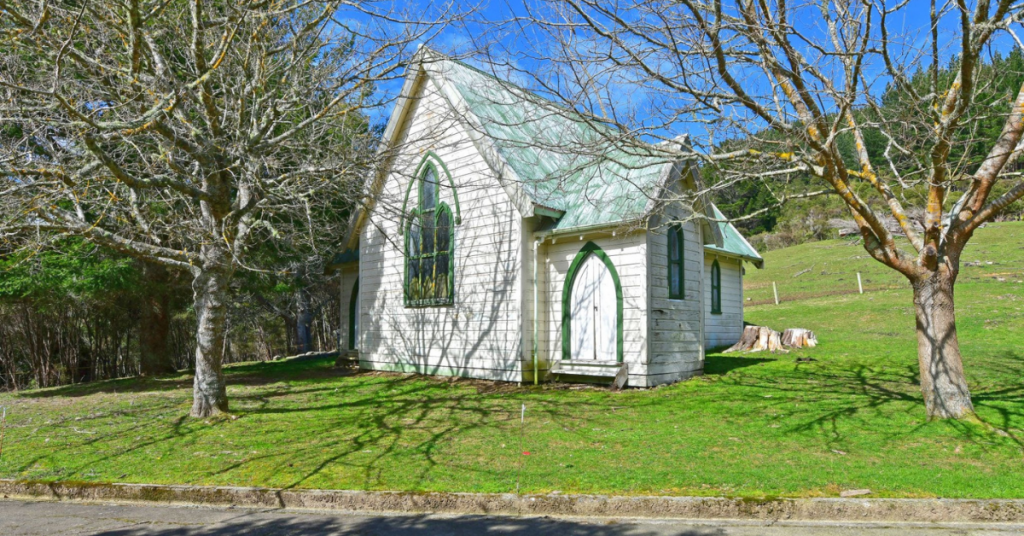 Ms Tranter said the property had received 4700 views online in the first 24 hours after listing, and had received a lot of enquiry.
"We had groups of friends trying to put their pennies together to buy it, extended families, people wanting it for the lifestyle block, and people interested in the whole property and what they could do with it," Ms Tranter
"The most exciting part about the property is all the extra buildings and the possibilities that come with them.
"There's the main house, which is a relocated house which the vendors bought to go with the rest of the street.
"They also use the barn as a barn and the cottage is used as a cottage."
The property is for sale with a deadline closing Tuesday, October 19.