A SUPER four-bedroom, four-bathroom home in Stonefields has sold for $2,055,000 under the hammer, as the property at 10 Stonemason Avenue smashed its CV by a whopping $380,000.
 
"The campaign was incredibly active throughout with nearly 50 groups coming through as the property mainly attracted families, upsizers, and buyers who had recently sold," said Ray White Epsom Salesperson Ken Choong, who sold the property with Salesperson Peter Burgham.
 
"We had four registered buyers on the day – two of whom were active – and those two went hard at the bidding with good aggression, indicating how much they wanted to win the auction.
 
"The market is looking very hot right now. There's a real ripple effect in the market that's been building since the end of August with first home buyers and second home buyers looking to upgrade in the market.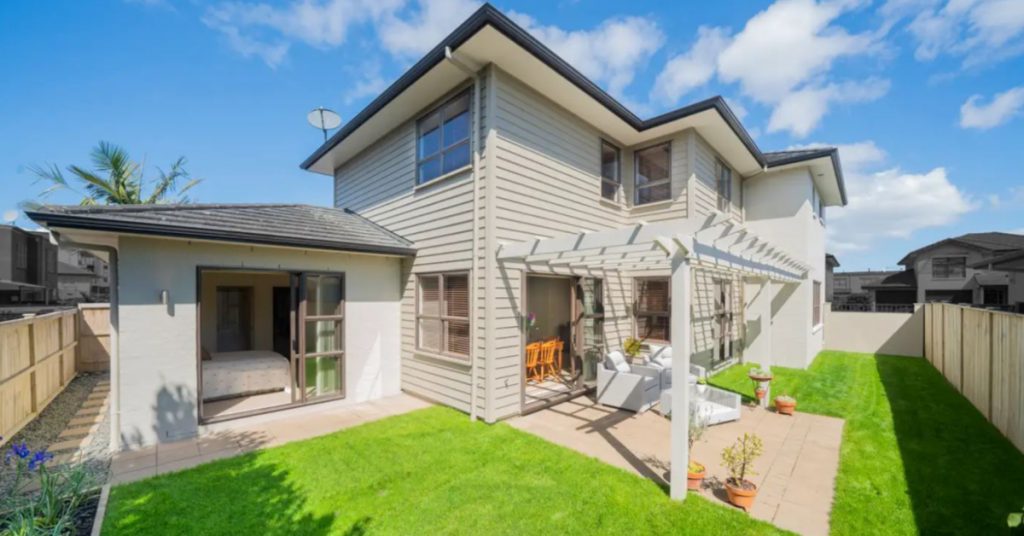 "There are plenty of buyers out there looking to secure a property at the earliest opportunity and congratulations to the local hardworking family who were the winning bidders for this one – they were very deserving of the outcome."
 
Ray White New Zealand COO and Auctioneer Daniel Coulson, who successfully called the onsite auction, said the result was further evidence of a strong seller's market.
 
"What we're seeing is a number of buyers who have recently sold now wanting to move up in the market and it's making our pool of buyers even deeper," Mr Coulson said.
 
"This sale is around the record-breaking mark for the area and is a testament to Ken and Peter for running a really great auction campaign. In any market, there's no substitute for following the process through until the very end for your vendor."